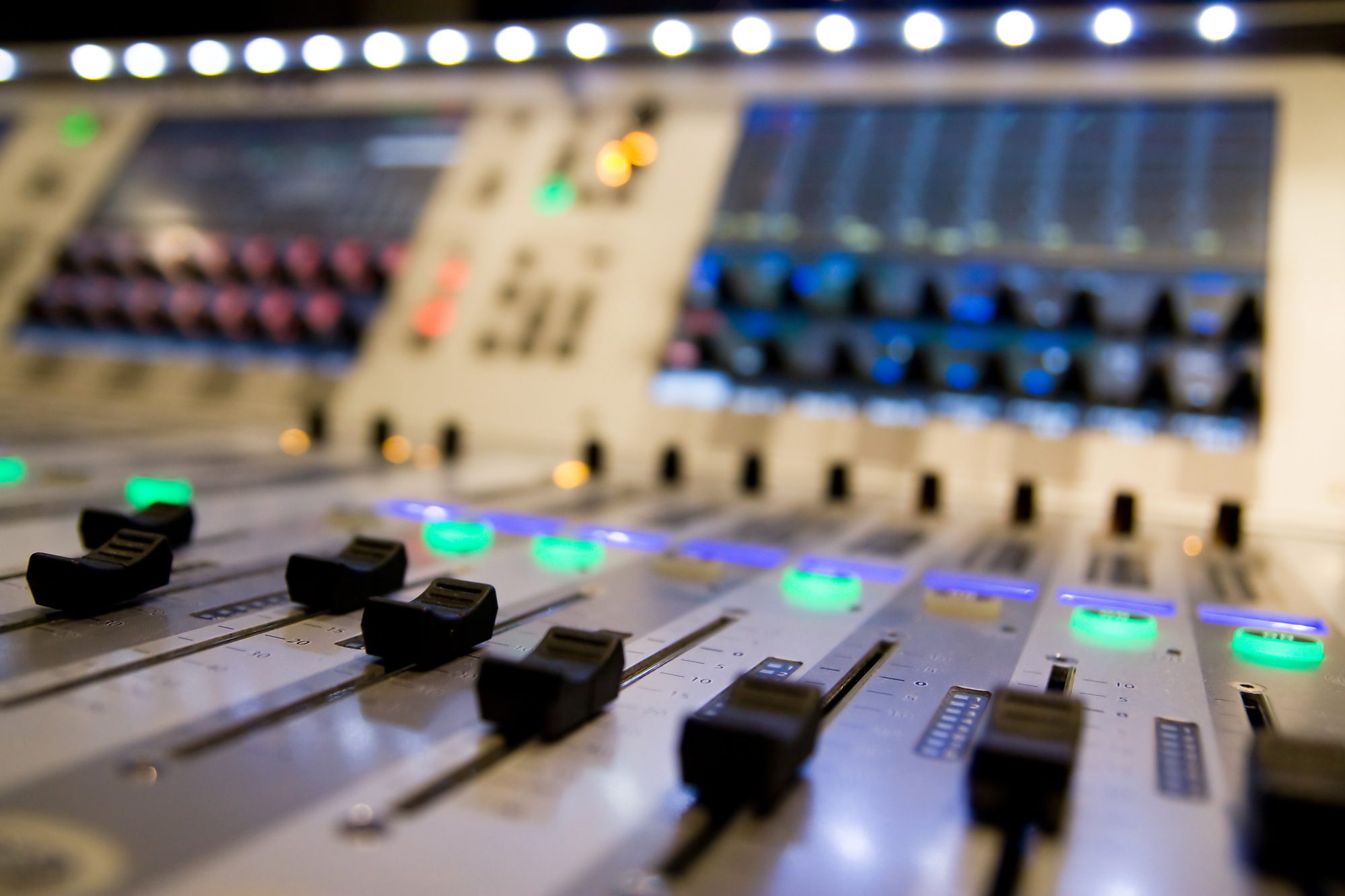 Do you think radio advertising is outdated? Radios have been used for personal use since the 1920s, but the radio advertising possibilities constantly evolve to keep up with technology and trends.
Radio ads are just as relevant and effective as digital marketing when used correctly. A strategically created ad can reach and resonate with your target audience, giving you a huge return on investment.
Keep reading to learn some of the many benefits of radio advertising.
1. Remote Reach
Radio makes your advertising available to consumers wherever they go. Unlike TV ads, which are limited to people who are sitting in front of a TV, your radio ads follow your target audience when they're on the go. That versatile reach makes radio comparable to mobile ads.
People most often listen to the radio while they're in the vehicle. That means they might hear your commercial when they're already out and ready to shop, which could persuade them to visit your business. Radio reaches people when they're closer to the point of sale since they're more likely to listen when they're away from home.
With options to listen to radio stations online, people can also hear your ads from anywhere when they listen from their mobile devices. These mobile options often make it easy to combine your radio ad with banners that listeners can easily click and reach your website or social media pages.
2. Both Wide and Targeted Audiences
Radio is the widest reaching platform for adults with 92% of Americans listening to the radio each week. TV comes in next, reaching 87% of adults with smartphones following closely at 81%. Every month, radio reaches 244.5 million adults.
It's also a diverse audience that listens to the radio. People of all ethnicities and ages listen to the radio, often in large numbers.
With so many people listening to the radio, it's safe to say your company's target audience is listening, too. When you advertise on the radio, your potential audience has a good chance of hearing about your company.
While a wide reach is good, a targeted audience is even better. Having a good idea of the type of music and the local radio stations that your audience listens to helps you choose where to place your local radio advertising.
Ad a local business, putting your ad on local radio stations helps you reach people in close physical proximity, which also helps narrow your target audience.
3. Targeted Ad Timing
Radio ad spots are available 24/7, which means you can target when your ads air based on when your audience listens. Timing your ads right can make them more effective and improve your ROI.
Daytime hours often have the highest number of listeners. However, your specific audience might stay up late or get up in the wee hours for an early-bird commute. Knowing this helps you choose those time slots to maximize reach for your specific audience.
Repeating your ads at these target times helps get potential customers to take notice. Most people need to hear your message three times before they start noticing you. They'll like need to hear the ad even more to really remember you or go beyond just listening to take action or interact with your brand.
4. Lower Ad Avoidance
DVRs make it possible for consumers to skip TV ads easily. If they don't, they often get up during those ad times and do other things. Online ads are easy to dismiss, block with ad-blocker programs, or skip on videos.
Radio has a lower ad avoidance rate than many other platforms. You often have a captive audience in vehicles. Listeners can't simply skip an ad like they can online or when watching a TV show on a DVR.
Some people might change to a different radio station, but many stick around and listen to the ads. People tend to be loyal to radio stations, waiting through the commercials for the music or talk show to resume.
5. Time-Tested Yet Modern
When creating a marketing strategy that keeps up with your modern business and target audience, you might think older methods such as radio won't work. However, it's time-tested longevity shows that radio advertising still works. Radios are still added to new vehicles, and people are still listening, which means this proven advertising method is still relevant.
Despite its long history, radio advertising isn't stuck in the past. New research and technology makes it possible to create radio ads that are relevant and engaging to your modern audience. Online streaming options for radio stations also keep this platform current and relevant.
6. Creative, Memorable Options
How many business jingles do you find yourself singing randomly? Audio advertisements, when produced well, can be very powerful and memorable.
These ear worms keep your audience thinking about your business long after they hear your radio spot. Someone who hears your ad might not need your services or products immediately. However, if they do encounter a situation that matches your business offerings, recalling that catchy radio ad could encourage them to reach out to you.
Advertising on the radio gives you a wide range of creative options. First up, you can decide if you want to go the humorous route, get sentimental with listeners, or make a dramatic point based on what you're trying to do and what feelings you want to evoke.
Audio options can include voices, music, and sound effects to guide listeners. Various voice actors, or even your own staff, can provide a voice that appeals to your target audience and helps set the tone.
Radio stations often offer other opportunities for advertising your business as well. Endorsement ads are paid endorsements where radio personalities talk about your business. Since many people listen to radio stations loyally due to trusting their favorite radio personalities, they might pay more attention to those ads.
7. Theater of Mind Effect
A great radio ad uses what's often referred to as theater of mind. Because radio ads are heard and not seen, listeners have to use their imaginations to create pictures in their minds based on what they hear. All other ad types have a visual component that spoon feeds the message and doesn't require users to engage their brains as much.
This actively engages the listener with your ad. When someone hears your ad, they're thinking about what they're hearing instead of just staring at a screen. That engagement can make the ads more memorable and appealing to listeners.
8. Personal Experience
It might seem difficult to connect to potential customers via radio ads. After all, listeners simply hear an ad you recorded previously.
But a well-crafted ad helps develop brand awareness and helps listeners feel connected to you. That's especially true if your voice is heard in the ad. Your radio ad is your chance to express your branding, share your values, and help listeners get to know your brand.
You can also add an emotional side to your radio ad to get listeners personally invested. It's much easier to convey that emotional feeling with sound than it is with a print ad or online ad that has no audio or video.
9. Quick Turnaround and Cost Effective
Creating radio advertising is relatively quick compared to producing a TV commercial. It's often much easier to record and edit the audio than it is with video, which means your ad is ready to go much faster. Once produced, you can often get it onto the radio with days.
Radio advertising costs are also budget-friendly compared to some other options. A local radio ad can cost anywhere from $200 to $5,000 weekly. The exact cost depends largely on where you are with larger cities costing significantly more than smaller markets.
The cost is usually calculated based on a CPM rate, or the cost per 1,000 people listening. That rate is multiplied by the number of people listening to determine the total cost of the spot.
Some radio stations offer per-spot pricing, which means you'll pay less for times when not as many people listen. This can make your radio advertising costs lower.
Since marketing is an investment, it's important to look not only at the cost but also at the return on investment. Studies show that on average, every dollar spent on radio advertising yields $12 in sales.
10. Compatible With Social Media
The great thing about most advertising methods is you don't have to use them in a vacuum. It doesn't have to be radio or social media; radio or print ads; radio or TV spots. Depending on your marketing budget, you can and should incorporate multiple advertising avenues to expand your reach.
Radio might not seem compatible with social media, but you can easily use the two methods to promote one another. By combining radio and social media, you can meet people where they are and give them options that fit how they prefer to interact.
Some radio advertising examples that incorporate social media include promoting your social media accounts in your ads or hosting a social media contest that you encourage people to enter via radio ads.
You can also go the other way, promoting your radio ads through social media. Include the audio of your radio ad on your social media accounts, for example.
Take Advantage of Radio Advertising
If you're still waiting to jump on radio advertising, stop waiting. Creating a radio ad can expand your current marketing plan with a broad reach, boosted brand awareness, excellent ROI, and many other benefits.
Not sure how to get started? Instead of searching for radio advertising near me and taking your chances, contact us to get a quote. We can help with a variety of marketing services, from radio ad production and video production to social media marketing and SEO.