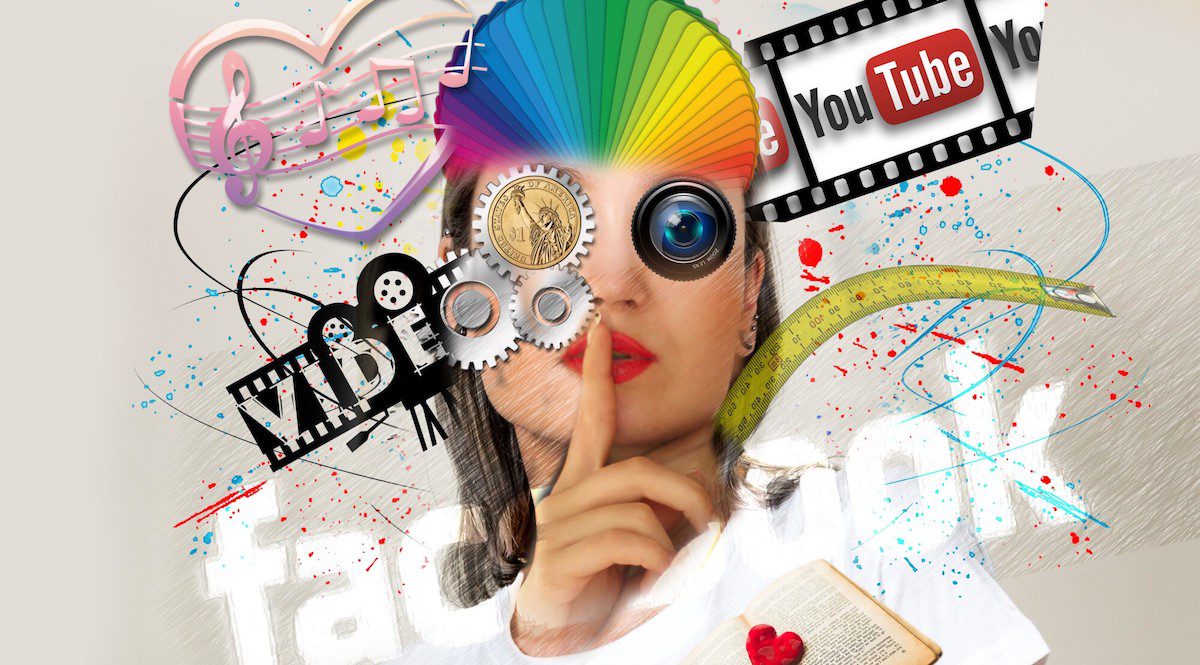 Social media services aren't just about online personal interactions anymore.
These days, a brand or business is sunk if it doesn't follow the latest social media trends. There are many reasons for this, including the simple fact that most brand discovery now takes place on social media platforms like Facebook, Instagram, TikTok, and even LinkedIn and Twitter.
But there's so much more to it. A proper social media presence allows companies to communicate with their customers, developing a greater degree of loyalty and engagement that translates to greater sales and more conversions.
People are craving more personal interactions these days, and this is where a good social media management strategy comes in. Keep reading to learn about eleven social media trends every business should be following.
1. Text-Based Instagram Posts
Instagram is famous for its grid of photos.
That's where everything began for this social media service, and it's still a great way for businesses to display their brands and spread awareness. But since the like count is now invisible on this site, photo posting shouldn't be the only option.
One of the newer social media trends on Instagram is the prevalence of text-based posts. These are simpler posts, often inspired by Twitter's layout or even the Google search function.
These posts can help elevate a brand's social media presence. With text-focused layouts, posts like this provoke greater engagement with multiple comments, saves, and shares.
2. Games and Puzzles
Among the more popular 2021 social media trends are incorporating games in social media postings.
This has become particularly common in this age of social distancing and "staying at home." Typically, these posts come in the form of games—such as quizzes and puzzles—that really encourage greater engagement.
The whole idea here is to get followers to interact with more content. The more interaction, the more likely to convert into actual sales and promote heightened brand awareness.
So don't be afraid to experiment with game content in 2021. There's a plethora of games and puzzles to choose from—including bingo games, "choose your own adventure" puzzles, and various quizzes.
3. Facebook Groups
The social media company Facebook introduced Facebook groups as a major long-term focus.
In 2020, amidst the ongoing fallout from the pandemic, this feature became a major way for people to communicate with each other. The popularity of Facebook groups has since skyrocketed.
At the same time, companies are turning to Facebook groups as part of their social media management strategy. With greater regularity, businesses are establishing online communities on these groups to increase brand awareness and engagement.
The beauty of this social media trend is that it is much more likely to target those who are engaged with a company's brand and what it's selling. So rather than wasting money on a useless ad campaign, Facebook groups let businesses find the right audience.
4. Live Streaming
Among the big social media trends in 2021 is live streaming.
It seems like everyone's doing it these days. Instagram, Facebook, and even LinkedIn are all gearing their platforms toward the increased use of live feeds and streams.
Of course, this is a great feature for brands and companies that are looking to increase engagement with their audience. It's a fact that live streaming attracts more audience interaction, and companies that include live events will generate much greater levels of engagement.
The bottom line is that live streaming is yet another great tool that companies can use to talk to their audience.
5. Instagram Stickers
Businesses have taken to using stickers on Instagram to boost reach and engagement.
So just what are Instagram stickers? They're interactive elements that encourage viewers of Instagram Stories to interact with different posts. They usually let people take quizzes, polls, participate in countdowns and charity events, and answer Q&As.
Basically, it's a great way for an audience to interact with a company's brand and to get engaged. There are a great deal of additional features that social media sites like Instagram have that many businesses have yet to leverage.
Staying on top of these social media trends is a good way for companies to make the most of their social media management strategy.
6. Augmented Reality Story Filters
A new social media trend for 2021 is augmented reality (AR) story filters, something that's especially popular on Instagram.
AR story filters let companies layer on different designs and visual elements over videos and photos—enhancing reality, as it were. So much more than being a mere gimmick or idle amusement, AR filters have the power to boost brand visibility like few things can.
The beauty of this feature is that a company can design and upload a filter that can be accessed from the filter library by anyone who wants it. And that means free advertising courtesy of whoever chooses to use a company's AR filter!
7. Don't Neglect Pinterest
Pinterest is a popular social media service that has experienced something of a resurgence of late.
Pinterest has been around for quite some time. And though it may not have quite the same name recognition as Facebook or Instagram, it still ranks as the 14th largest social network in the world.
And in 2020, Pinterest added more than 100 million monthly active users. So it seems that the enforced idleness of the pandemic led to a considerable rise in the social media platform's fortunes.
That means that Pinterest is one of the 2021 social media trends that every business should join. The site is great for discovering and saving new brands and products, so for companies looking to increase reach and visibility, Pinterest is a potent tool.
8. Personal Interactions
The advertising world is changing.
The old, impersonal methods of advertisement no longer cut it. People crave connection and meaning in our cold, homogenized, impersonal world. And now the technology exists to enable companies to reach out and connect with their potential customers like never before.
One of the newest social media trends is direct conversations and personal interactions. It amounts to companies using new methods, such as DMing and text messaging, to communicate with their customers in a more personal way.
This is a good way for businesses and brands to keep engaging with their audience.
9. TikTok Cross-Posting
Inexplicably, TikTok is a worldwide phenomenon.
And that means that if a company is not leveraging the social media platform to its advantage, it's really missing out. But that doesn't mean it's necessary to build a gigantic social media following from scratch on the new platform.
Instead, companies are re-sharing and cross-posting TikTok videos on a variety of different platforms in order to expand their reach. The importance of TikTok is that it allows for the creation of short, attention-grabbing videos.
But many brands are happy to share their TikTok content across a number of platforms, including Facebook and Instagram. TikTok video marketing should be an important part of every brand's social media strategy.
10. Facebook Ads
Facebook ads are allowing for more flexibility and creativity.
And this is likely to be one of the more popular social media trends for 2021. Some of the ways that businesses can leverage this flexibility are in the creation of new forms of advertisements.
For instance, the incorporation of GIFs into Facebook ads is a new way to attract attention. GIFs have proven to be incredibly popular for a long time, and that means they'll continue to achieve advertising success.
Another way to boost your reach with Facebook ads is to employ user-generated content (UGC). Oftentimes, the best content comes from a company's own customers. Rather than spending money on fancy content, businesses can let their customers do the advertising for them.
11. Instagram Reels
As we mentioned above concerning TikTok, short video content is at the leading edge of online marketing.
Instagram is still one of the major social media platforms for posting not only photos and text-based posts, but also short-form video content. And right now Instagram Reels is shaping up to be one of the major social media trends for 2021.
These short, concise videos of 15-30 seconds in length allow a company to spread its brand awareness and engage with its core audience. It's even a great way for a business to answer questions received through text messages or Direct Messaging.
Follow These Social Media Trends
These are just a few of the big social media trends that will make waves in 2021. By keeping up to date with these popular fads, a business can be sure to stay relevant and make waves in the world of online marketing.
If you'd like more great marketing tips and advice, please contact us today to see how we can help.