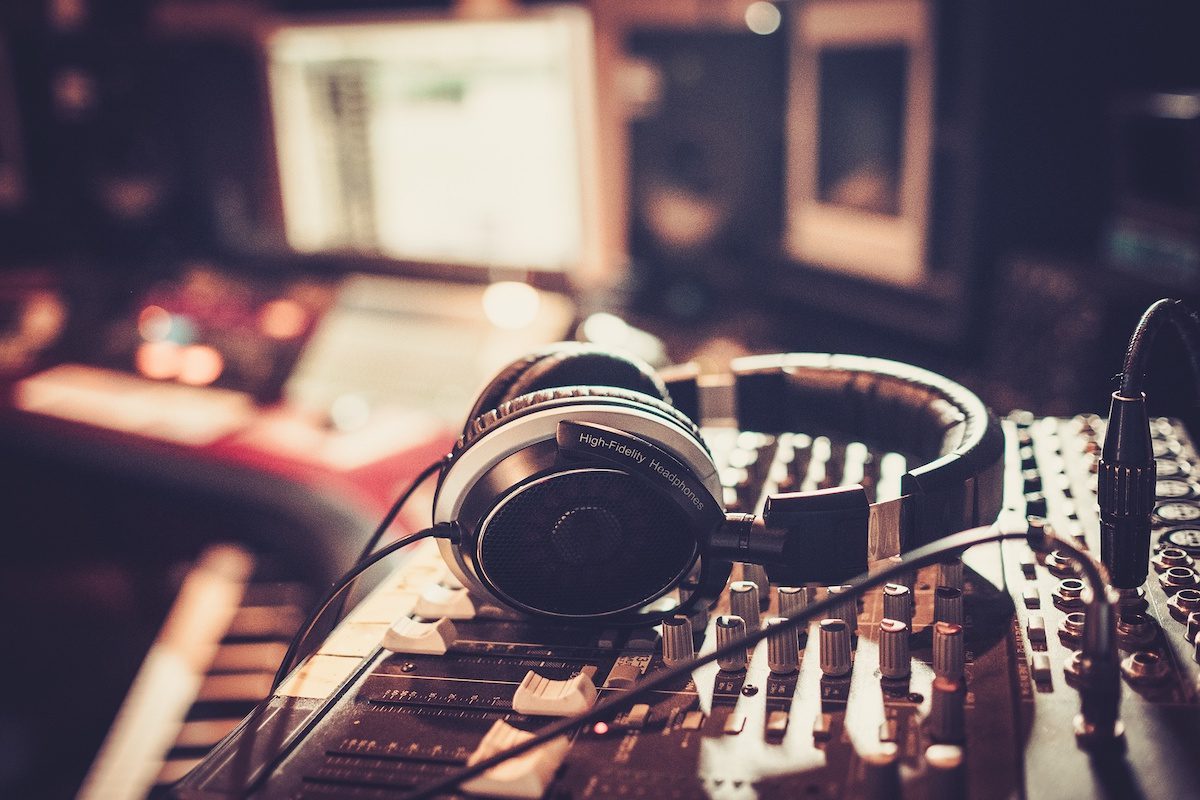 There are as many ways to advertise a business as there are products to sell. In today's marketplace, many businesses focus on web advertising, boosting their presence on social media or popular websites.
As a result, modern companies may be missing out on a tried and true method of advertising: the ad jingle.
Though the idea of an ad jingle might seem quaint today—a relic of the days of radio—the reality is that businesses can reap substantial rewards when they create a jingle.
Jingles are part of a marketing strategy called sonic branding. Sonic branding is all about getting a business's message into a person's head through audio advertising.
Several of the biggest brands in America have already discovered the benefits of sonic branding. This article will explain how every business can benefit from a well-crafted jingle.
Jingles Work Across Media
One of the biggest advantages of using an ad jingle is that companies can slot them into any advertising that uses audio. Commercials, online videos, radio ads—all of these can be enhanced with the addition of a snappy jingle.
When a company uses a jingle, they become omnipresent. There are very few places a jingle can't reach.
If a customer is in a car, they might hear the jingle on the radio, or on a music streaming service like Pandora. At home, they may hear the jingle while watching television or checking out YouTube videos.
A jingle may even reach customers who are on the phone. On-hold messaging is an important feature of many call centers; a company can insert their jingle into their messaging to reinforce it to their customers.
As technology advances and platforms change, new ways to use jingles emerge. For example, podcasts are a growing market for advertising and a natural fit for jingles.
As an entirely auditory medium, podcasts are often considered the modern-day equivalent of radio shows. Radio has always been a good medium for jingles, and podcasts are, too.
A quick jingle at the beginning or middle of a podcast can be a huge boon, especially if the podcast has a wide audience or an obvious tie to the product.
Jingles Establish a Brand
A jingle is a concise, memorable way for a company to establish a brand identity. Both lyrics and melody can influence how customers view a company based on their jingle.
If a company is looking to establish a specific tone, music is a great way to do so. More importantly, the words can paint an idealized picture of the company.
If a jingle makes a company sound fun and exciting, then suddenly "fun and exciting" are phrases that people associate with that company. The idea that the brand is fun and exciting is reinforced every time people hear the jingle.
Great jingles are fun and catchy, giving customers positive brand associations.
There's a danger here, too. Like a sitcom character with an annoying catchphrase, a bad jingle can become frustrating to customers.
Much like a logo, a jingle is one of the first things people will associate with a business. The last thing a brand wants is for a customer to roll their eyes every time their jingle comes on!
Jingles have the power to make or break a company's public image, so it's crucial to get them right. There are several tricks to maximize a jingle's potential, as well as some pitfalls to avoid.
An Ad Jingle Offers Flexibility
One of the hallmarks of a great jingle is that it is extremely flexible. This isn't referring to its ability to be deployed in many mediums—even a bad jingle offers that kind of flexibility.
Jingle flexibility instead refers to the capacity for the jingle to be remixed and reused.
Times change. Companies change. What works today may not work—or may not make sense—tomorrow. A jingle should be able to keep up.
The most obvious example of this is changing the music slightly. A company might alter the key of the jingle, or even transplant it into a different genre to change up the sound.
This can help bring advertising in line with a new direction the business is taking, or to adjust to a more popular style of music as cultural tastes shift.
On the other hand, it might just be a simple way to freshen up a long-running ad jingle. An occasional refresh grabs people's attention, drawing focus onto the new sound (and the advertisement behind it).
The best jingle can also get a lyrical tweak from time to time. If a company is running a special promotion, for instance, they may wish to change a line in their jingle to reference the current deal.
Even a small change from the norm can grab a customer's attention and help the ad stand out—as long as the original jingle is firmly established.
Cost-Effective Marketing
In terms of efficient ways to advertise, it's hard to beat ad jingles. This is largely because they are so versatile, with one jingle featuring across countless other forms of advertising.
Every company wants to save money, and some may hesitate at the idea of hiring a jingle service. The thing is, the up-front cost is minimal when considered against the utility of the jingle itself.
Hiring a jingle company should be thought of as an investment, not an expense. By paying the price for a single jingle, a business gains an asset that can be used in virtually any kind of marketing campaign.
Yes, that includes print campaigns—once a customer hears a jingle enough times, even reading the words will put the jingle in their heads. They won't need the music; they'll supply it themselves.
Of course, some companies may be tempted to forego the cost of hiring a jingle company and simply work out a jingle themselves.
This is not an advisable move.
As pointed out earlier, a bad jingle does more harm than good. If a company doesn't know what they're doing and puts out a jingle that people find annoying, they're only going to drive customers away.
People Will Remember a Jingle
One of the biggest benefits of a jingle is that it sticks around in people's heads. Particularly catchy jingles are called 'earworms'—tracks that burrow into a listener's brain and refuse to leave.
Research has shown that music has strong ties to memory. The human brain likes to sort information into chunks of data, and songs (a combination of lyric and melody) are like pre-built chunks for brains to store.
As a result, a listener is much more likely to remember a musical jingle than a more straightforward description of a business.
It's the same concept as a college student using a mnemonic device to study for a big test. Adding a tune or a rhyme to information helps lock it into one's mind more securely.
This is even more advantageous for long-running jingles. If a company uses the same jingle for decades, then it can become nostalgic—and nostalgia is a powerful force in marketing.
Perhaps the best example of this is McDonald's classic "I'm lovin' it" jingle, which many adults have been hearing since their childhoods.
It's no coincidence that such a massive and successful brand also has one of the most recognizable jingles in the world!
Music Connects to Mood
Memory is not the only part of the human experience that music links to. A person's mood can also be affected by music—and that means that a jingle can influence mood, too.
Music is one of the most powerful mood enhancers in the world. There's a reason action films have bombastic soundtracks while dramas often stick to quiet, classical music; the sound sets the tone for what's happening.
The music of a jingle can summon emotions (positive and negative) in a listener, and it's important for a product to provoke the right emotional response.
In much the same way that a jingle builds a brand's identity, it should also direct a user's feelings about a product.
For example, a high-energy techno sound might be catchy and memorable, but it's the wrong choice for a jingle about a new medication. The music tells the customer to get excited, but the product is much more serious.
That dissonance will confuse and upset people.
The reverse is also true: a theme park jingle shouldn't have a subdued and somber jingle. That will make listeners associate the park with sadness.
Ideally, a business should aim for music that promotes positive emotions. That way, the company's ads will put a smile on the listener's face–and the listener will ascribe that smile to the business.
Ad Jingles Boost Business
Using an ad jingle is a great way for any business to advertise. A jingle can reach thousands of people across many types of media, and a great jingle will stick in people's heads. Hiring a jingle company is a smart investment!
Ad jingles are just one example of the powerful marketing tools available to businesses today. To take full advantage of the best marketing strategies, get a quote from the Killer Spots Agency.