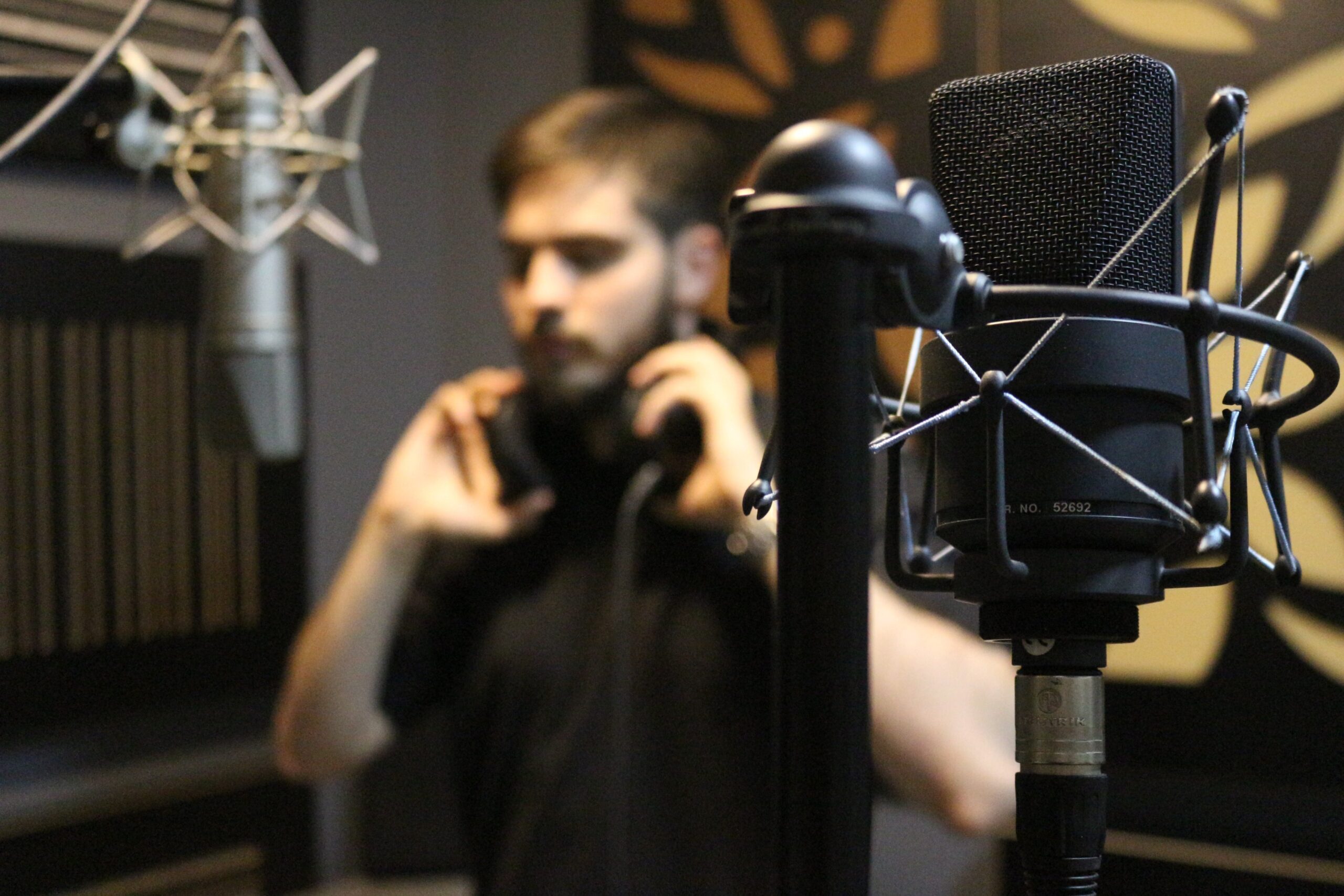 In radio advertising, the right choice of voiceover talent can significantly enhance your commercial's effectiveness by capturing the attention of your listeners and eliciting an emotional response. At Killerspots Inc., we understand the importance of selecting a voiceover artist capable of adapting their voice to embody your brand's unique personality and effectively connect with your target audience. Optimizing voiceover selection is an essential step in creating a successful radio commercial that captures your brand's message and leaves a lasting impact on listeners.
In this blog post, we will provide guidance on choosing the perfect voiceover talent for your radio commercial. We will explore important factors to consider while selecting a voiceover artist and focus on the following key aspects:
1. Understanding the Role of Voiceovers in Radio Commercials
– Examine the impact of voiceovers on your radio commercial's effectiveness, including setting the tone, creating an emotional connection, and ensuring clear communication.
2. Voiceover Selection Criteria: Demographics and Brand Alignment
– Learn how to evaluate voiceover talent based on demographic factors, such as gender, age, and accents, to ensure the best-suited voice for your unique target audience.
3. Evaluating Voiceover Talent Performance
– Discover what to look for in voiceover auditions and how to evaluate a voiceover artist's performance to select one who truly resonates with your brand.
4. Collaborating with Voiceover Talent for Radio Commercial Success
– Uncover strategies for efficiently working with voiceover artists, including setting expectations, providing clear guidance, and maintaining open channels of communication.
By the end of this guide, you'll have the tools and knowledge needed to confidently select voiceover talent that effectively embodies your brand's message and captivates your listeners. Ready to begin your search? Keep on reading!
1. Understanding the Role of Voiceovers in Radio Commercials
Voiceovers play a significant role in the success of your radio commercial, contributing to several essential aspects:
– Setting the Tone: The voiceover's tone, pace, and delivery set the atmosphere for your commercial, providing context and guiding the listener's emotions.
– Emotional Connection: A skillfully delivered voiceover creates an emotional bond with the audience, enhancing their receptiveness to your brand message.
– Clear Communication: The voiceover artist must effectively communicate your script while maintaining clarity of pronunciation and enunciation to ensure your message is easily understood.
2. Voiceover Selection Criteria: Demographics and Brand Alignment
Careful demographic consideration is vital to determine the best-suited voiceover to engage your target audience:
– Gender: Although gender stereotypes have evolved over time, certain products and services may still resonate more strongly with a specific gender voice. Carefully consider the target audience's preferences and how gender representation aligns with your brand's identity.
– Age: A voice that reflects your target audience's age demographic can boost relatability and appeal. Determine if your ad's content necessitates a youthful, middle-aged, or mature voice to optimally connect with your listeners.
– Accents and Dialects: Accents can evoke regional pride or communicate cultural familiarity with your intended audience. Consider whether a regional, national, or international accent might resonate best with your target demographic.
– Brand Alignment: Ensure the voiceover talent captures the essence of your brand personality, whether it's casual, professional, playful, or somber. The artist should also have the ability to modify their voice to suit your commercial's style and message.
3. Evaluating Voiceover Talent Performance
Assess potential voiceover artists through several channels to make an informed selection:
– Voiceover Demos: Listen to prospective artists' voiceover demos to gauge their vocal range, nuances, and tone while determining their suitability for your commercial.
– Custom Auditions: Request custom auditions with a portion of your script to hear how the artist interprets and delivers your unique content. Evaluate the artist's capability to adapt to your commercial's requirements, making any necessary adjustments in tone, style, and pacing.
– Performance Quality: Assess the clarity and consistency of the artist's performance, ensuring they maintain crisp pronunciation, enunciation, and energy throughout the commercial.
– Emotional Engagement: Determine if the artist successfully elicits an emotional response with their delivery, as emotional engagement leads to better retention of your brand message.
4. Collaborating with Voiceover Talent for Radio Commercial Success
Once you've chosen the ideal voiceover talent, the following strategies can help you collaborate effectively:
– Provide Clear Guidance: Share your brand's objectives, target audience, and desired emotional response. Clearly communicate any specific performance directions, including pacing, tone, and emphasis points.
– Set Expectations: Establish milestones, deadlines, and deliverables upfront to ensure a smooth project workflow. Address any potential revisions, response times, and communication preferences.
– Be Receptive to Feedback: Value the input and insights of your voiceover artist, who may offer valuable suggestions from their unique perspective and expertise within the field.
– Maintain Open Communication: Keep communication channels open throughout the project, offering encouragement, feedback, and receptiveness to questions or concerns.
Conclusion
Choosing the right voiceover talent for your radio commercial is crucial for capturing your audience's attention and conveying your brand message effectively. By understanding the role of voiceovers, considering demographic factors, evaluating performance, and cultivating a successful collaboration, you can elevate the impact of your radio ad.
Ready to begin the journey toward finding the perfect voiceover artist for your radio commercial? Contact the experts at Killerspots Inc. Our team of experienced digital marketing professionals is eager to help you locate the ideal voiceover talent and bring your radio commercial to life.