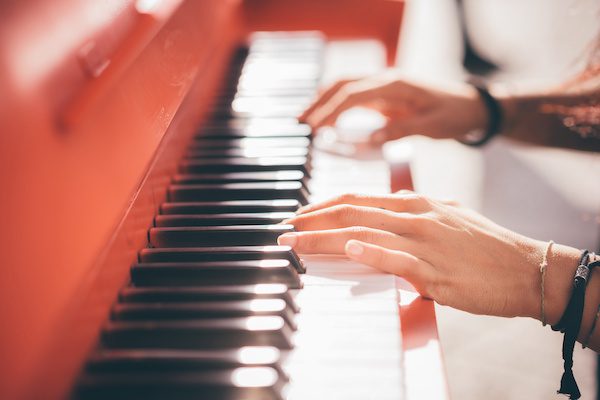 Wheaties aired the first-ever commercial jingle on Christmas Eve 1926.
Since then, many iconic companies have come up with catchy commercial jingles. McDonald's "I'm Lovin' It" and Kit Kat's "Give Me a Break" are just two of the effective taglines most people are guaranteed to recognize.
Nothing drives an advertising message home like a catchy jingle. Listeners may either love it or hate it, but if it's a good jingle, they will remember it. A good jingle connects a brand name with ideas, services, or promotions.
In the growing digital advertising age, it's important to remember that this classic advertising tactic can still bring great value to a business.
Here are the ways investing in a catchy advertising jingle can benefit a business:
Jingles Establish a Brand
Catchy jingles help build a brand's identity. Jingles are catchy, simple, and repetitive. They are the key to long-term advertising success.
Quality jingles will help give customers positive brand associations. They highlight a company's personality.
Lyrics and music together help create the specific identity a company is trying to achieve. The lyrics help paint the desired picture of the company, while the melody helps set the tone.
If a brand's mission is inspiring and upbeat, the tune of the jingle should match that. A high-quality business will use high-quality music in its jingle.
Catchy radio jingles will build familiarity and establish an emotional connection. Customers transfer their emotions and feelings toward the jingle to the company.
Balance is key. A bad jingle can do more harm than good. If a jingle comes off as annoying, your customers will hate it and may roll their eyes every time they hear it.
Well-crafted jingles hold a lot of potential and can improve a company's public image.
Jingles Help Customers Remember a Brand
While it's true that good logos make customers recognize a brand on a phone, television, or billboard, jingles appeal to the sense of hearing. Music has strong ties to memory. Thus, jingles have the power to get stuck in customers' heads.
When jingles are written well, they will rhyme, have simple verses, and be repetitive. These qualities help the jingle stick in listeners' heads. If a catchy jingle is easy to remember, consumers will have the brand in the back of their mind and recall it when they require the brand's products.
Jingle Music Influences Mood
Music connects to listeners' memory and mood. Studies show that the areas of the brain involved in planning, movement, attention, and memory are all activated when listening to music.
Music that makes listeners want to move around or sing can greatly improve their mood.
If music can affect a person's mood, that means a jingle can as well. This is an important factor to remember when crafting the right jingle for a business.
The tune of a jingle can elicit either positive or negative emotions in the listener. It is important to craft a jingle to elicit the right emotional response the company is going for.
While a jingle helps establish brand identity, it should also help listeners decide how to feel about a certain product.
The music should always match the product. If the product is very serious, but the music of the jingle is happy and upbeat, consumers will feel confused by the dissonance.
Businesses should try to elicit positive emotions with their jingle so that consumers feel happy when thinking about their products or services.
Jingles Create Nostalgia
Great jingles can manipulate customer emotions. If a brand has been using the same jingle for decades, customers can feel a rush of nostalgia when they hear the tune and think back to when they heard it as a kid.
Nostalgia draws on familiar memories and experiences. It can be a powerful marketing tool because it persuades consumers based on previous emotions. Advertisements that evoke emotions do better than those that don't.
When customers feel more, they will be more open to the brand's message and more open to trying its products. When they are transported to a better time upon hearing a jingle, a business will enjoy increased sales.
Jingles Stand Out From the Crowd
In this day and age, there is a lot of clutter and noise in the advertising world. The rise of digital marketing and advertising has saturated the market.
Consumers are exposed to an excessive number of advertisements daily. Internet users are becoming increasingly desensitized to advertising messages. It is hard for a company's ad to stand out to consumers when they are constantly scrolling and overwhelmed by various ads.
Jingles are a great way for businesses to stand out and grab the attention of customers.
Consumers typically hear jingles on the radio or a streaming platform. The ads come on during breaks. Most people don't switch channels to avoid a thirty-second ad, making jingles unavoidable.
Today, music platforms like Spotify are very popular. A catchy jingle aired on one of its commercial breaks is bound to increase a company's brand awareness and ROI.
There is no visual component to a jingle, which gives consumers a break. If a jingle is catchy and fun, consumers will hear and remember it in a way they don't remember digital ads. Music embeds itself into consumers' subconscious, allowing them to remember it long after they first heard the tune.
Jingles Are Engaging
Catchy jingle music is meant to be fun and engaging for listeners. They should be snappy and addictive. If a jingle has the perfect tune and a fun line, people will naturally want to repeat it back.
Kids can even pick up on jingles and start singing them without understanding the brand or its services.
When people start humming or repeating a jingle in public or any social setting, it is a form of free word-of-mouth advertising. Others around will be reminded of the jingle and may even start singing along.
Once customers are initially drawn into a catchy jingle, they stick around to hear the rest of the company's message and what it has to offer.
Jingles Persuade Customers
Music tends to embed messages in the consumer psyche.
When words are put to music, they become more powerful. Consumers will often create their own repetition by humming the tune or singing the words in their heads.
Jingles will always have contemporary marketing power because of the effect they have on consumers' minds. They can greatly influence a consumer's decision-making process.
Jingles Are a Cheap Form of Flexible Marketing
When it comes to cost-effective marketing strategies for a business, jingles are hard to beat. They don't have to involve celebrities or break the bank. An expert can create an effective jingle that is also budget-sensitive.
The upfront cost of a jingle is well worth the long-term benefits because they are versatile. The one-time investment of hiring a jingle company translates into a piece of marketing that can be used in any campaign. It is important to have experts come up with a jingle as opposed to a business creating one on its own.
Because jingles do not come with recurring payments of fees, a business can re-use them. Jingles can even be used in print campaigns. Once customers become familiar with a jingle, they will associate the printed words of the jingle with the brand.
Catchy advertising jingles can also be edited and re-used. If a business wants to shift directions or advertise a new product, it can change up the tune or add a new line. A refresh from time to time can draw more customer attention.
Because a jingle can stick in customer's minds, a brand name can pop into their heads even when the company is not running a current ad campaign. That's the power of a good jingle!
Buying a jingle is a one-time cost, but it can help a business gain loyal customers.
Catchy Jingle: An Essential Marketing Tactic
Jingles are one of the most powerful elements of advertising for a business or brand. They can reach thousands of people and boost company sales due to their persuasive nature.
Killerspots Agency creates killer jingles for every business and budget. Their production team has been creating catchy jingles for over 30 years and knows how to create powerful jingles that will provide businesses with amazing ROI.
Killerspots Agency offers different package options. Jingles are completely customized for each client.
Click here to get a quote on a catchy jingle from Killerspots Agency today!