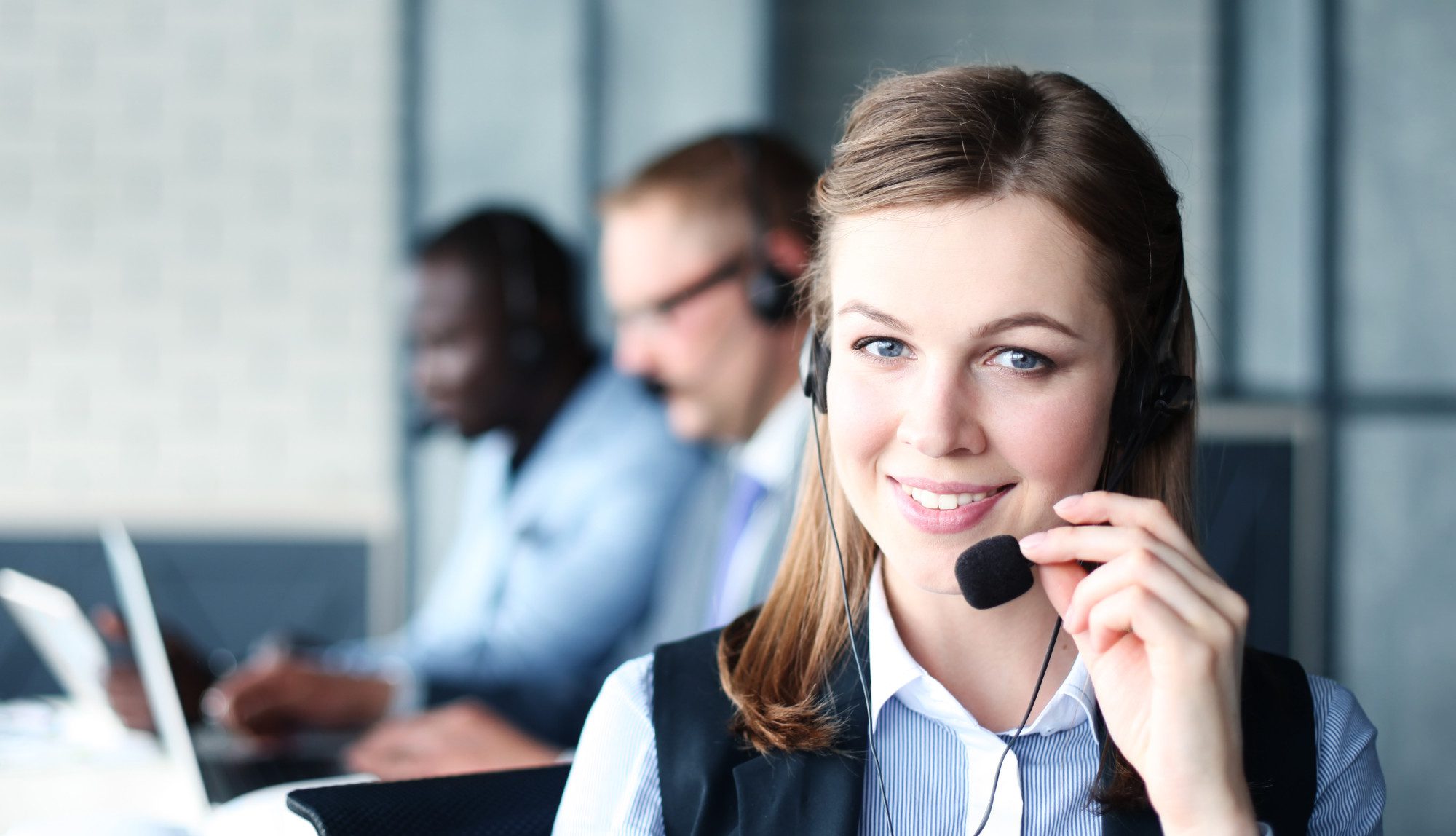 60% of people in in need of customer service prefer to call than to communicate using any other support channels. On a phone call, a person can get more information faster than chat support. A person can also interpret the tone and the vocal queues from the other end of that phone call. Some people prefer to hear a voice rather than read a message.
Communicating with a customer over the phone can be very difficult. This is because messages can be misinterpreted and muddled when talking to the person on the other end and without visual contact. Therefore, there is a need for good phone call etiquette.
For the phone call support to continue growing in popularity and have a competitive advantage over chat support, there is a need to improve the experience. Here are seven phone customer service tips to improve on phone etiquette and have better telephone communication skills.
1. Adopting a Positive Tone and the Smile Effect
A customer will feel more comfortable on the call if the customer care representative on the other end projects a natural, enthusiastic, and attending tone. They must also control their pitch and the rate of their speech.
If the customer care representative speaks at a rate beyond 130-150 words per minute, the client may not understand what they are saying. Anything lower than 130 words per minute may seem to the client like the customer care representative is slow and very lazy.
Controlling and balancing one's pitch is also critical because a high pitch is considered youthful and does not portray the person as authoritative. A low pitch is harsh for any person listening.
For a person to sound interested and natural, they have to find a middle ground for their speech rate and pitch. They must also vary their inflection and avoid using a monotone that's boring and less enthusiastic.
When answering a phone call, it's always advisable to smile. As they say, a smile can be heard on the other side of the call. Your voice will be warmer and friendlier when you speak with a smile. Smiling as you greet the caller, ensures that the conversation begins positively and creates leeway for a pleasant and productive exchange.
2. Sincerity
While offering customer service, all conversations must be sincere and genuine. While starting the conversation, say hello and avoid the scripted greeting that sounds inauthentic and artificial. After saying hello, introduce yourself, the company you work for, and offer your assistance.
When working on a switchboard or answering a transferred call, it's important to indicate the department you are part of so that the client can be assured that you can help. By doing this, the customer will be at ease, and they will know that you are there and ready to help.
Never use phrases like "I can't do that", "just a second", or "I don't know" because they connote negativity. Instead, always tell a caller what you can do and always specify how long a task will take to complete.
Being sincere and positive while answering a caller's questions calms them and leaves them satisfied at the end of the conversation.
3. Courtesy While You Put a Caller on Hold
When you need to put callers on hold, you must ask for their permission first; it's also important that you give them the option of either leaving a voicemail message or waiting. When putting them off hold, it's advisable to thank them for waiting in line. This assures the caller that you respect their time.
4. Enunciation and Use of Verbal Nods
When on-call, do not use jargon or complex words; instead, use simple words and phrases. Speak clearly, avoid using filler words and slang because they reduce the quality of that conversation. Eating or chewing during a conversation leads to an inaudible speech. To optimize your customer service, avoid these practices.
Words like "I see", "ah", and "right" are examples of verbal nods. They are the tiny utterances a person makes while listening to another. In a phone conversation where there is no visual feedback, these words must be intensified.
A skilled phone representative occasionally throws in these words to assure the caller that they are still attentively listening.
5. The Use of a Caller's Name
A person's name to them is the most important and the sweetest sound in any language. Using a customer or a caller's name in the conversation provides a warm personal touch. People love it when they hear a customer care provider address them by their name.
A person on either side of the phone call can easily get distracted. A customer care representative must then use the name of the caller to recapture their attention. Name showering or name-calling is sometimes overused or overdone to the point of sounding awkward. At this point, it's advisable to let go of the name showering.
6. Listen and Be Prepared for Objections
When dealing with either inbound or outbound calls, a customer care representative has to learn to listen more and answer questions precisely. A caller can read the authenticity of the brand by the way the customer care representative articulates themselves.
It's also possible that the caller will not always agree with your answers, therefore be prepared to listen, reason with, or counter without getting irritated.
7. Customer or Caller Satisfaction
Before hanging up on a conversation, the caller's concerns and questions must be answered. Ask the client if there is anything else you can help them with, and if there is no, then provide information that they may need to know in the future as long as it's relevant.
Share all the necessary information they may need, like if they need to call back whom they should talk to and at what time. And lastly, wish the caller a nice day or tell them that it was nice talking to them. This makes the customer feel like you happily helped them, and if need be, you would happily serve them again.
Why Are These Customer Service Tips Crucial?
Efficient phone call skills are crucial because they result in productive relationships that ultimately lead to increased sales and services. When handling clients on the phone, one must remain confident, remain positive, and empathize with them when necessary.
Once a client realizes that they were treated with consideration, care, and courtesy. They will come back for repeated business, and they will refer their friends to you.
To learn more about business call etiquette and more customer service tips, visit our website.