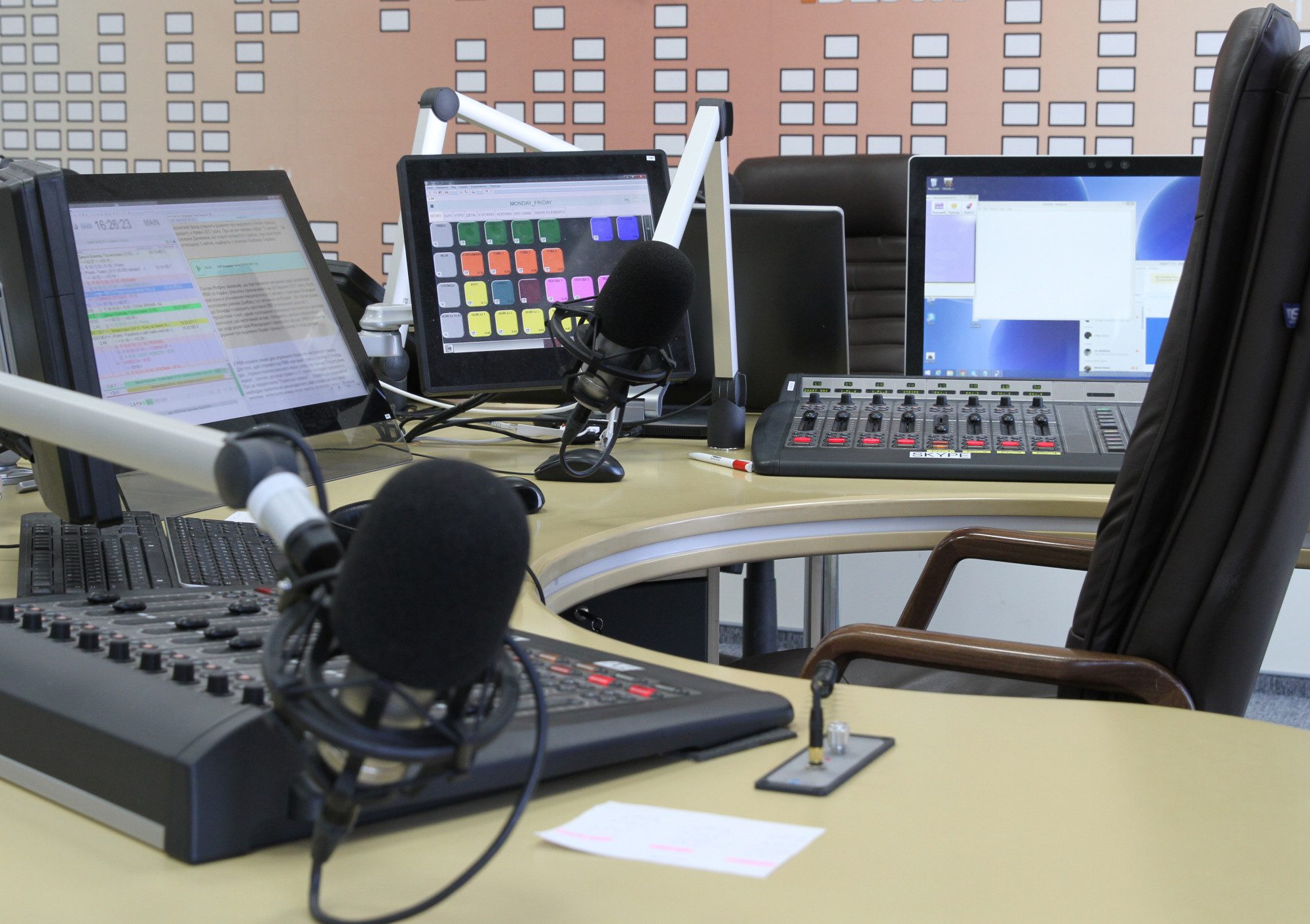 This holiday season, making sure their business is ready to drive more traffic to their online or brick-and-mortar store to help people check off their gift lists, take planning and preparation. As with most businesses across the country, they've probably been planning for months on what to stock their shelves (real or metaphorical) with to ensure the greatest shopping experience possible! How are they planning on telling the world what they have available this holiday season? With consumer behavior regularly changing and entertainment options fluctuating just as often, what is the best way to reach the most people possible? Radio is still the most used platform on the market in the United States, and radio commercial ads are generating more revenue than ever!
That means they get more bang for each advertisement they place during the holiday season! But don't go into the process without a proper understanding of what makes a great holiday radio ad! This comprehensive radio ad review will ensure they know how to create a great ad and how to sell their business this holiday season and any other day. Read on to learn more!
Is Radio Still Relevant?
In short, yes, radio is still incredibly relevant! On average, radio reaches more Americans every week than any other platform available. Radio isn't generally age-specific, and it's something that most people utilize anytime they're in their vehicles.
It doesn't matter what type of music the user prefers; there are generally a few radio stations in their area that they can program for regular use. Then, as they move from one broadcasting area to another, they can scan to discover new options!
The four most common benefits of radio are:
Radio is a portable medium that people can utilize almost anytime and almost anyplace
Radio is a FREE, advertiser-funded, media service where people can listen to music, stay up-to-date with current events, and learn about their local area
Radio continues to adapt to changes in technology and user trends
Radio is inclusive of age, gender, race, and any other demographic to provide numerous options for individuals across the country
The Elements of Great Holiday Radio Commercial Ads
Creating holiday radio ads for business requires strategy, professional production services, and an engaging but creative message. To create the right type of story for radio, take some time to understand what they're trying to advertise and then consider their target audience would want to know about their product or service. Whether their goal is to drive more traffic to their website or in their store, they can achieve them with expertly crafted holiday commercials!
Finding the right way to send our message is a process of creative teamwork, testing different approaches, and analyzing the data. But when it comes to improved performance for the holidays specifically, they need to bump up the whole process to stand out amongst their competition! Check out these ten tips for creating a killer radio ads campaign this holiday season!
Tip 1: Don't Skimp on Production Value and Voiceover Talent
One of the first places many businesses want to cut costs is professional production quality and voiceover talents. However, it's important to remember that a sophisticated radio ad will build credibility with new potential customers. From subtly placed music and sound effects to accurately annunciated business names and offerings, these are the professionals in their industry for a reason!
Tip 2: Highlight What Makes Them Special
A holiday radio ad isn't the place to play things humble or subtle. Take some time to shine the light on what makes their business different from the others and find a way to tell a story that will connect with the audience. The holiday season is a great time to focus on sentimentality, so don't shy away from going for a heart-to-heart reaction,
Tip 3: Walk the Line Between Emotion and Logic
While it's essential to create an emotional reaction, they also need to appeal to the logical audiences to ensure they cover all of their bases. Few people make a purchase based solely on an emotional response, but it is an excellent way to catch their attention! Highlight why they need their product or service specifically, and marry their logic and emotion seamlessly.
Tip 4: The Value of Articulation
Next time they listen to the radio, take a moment to focus on the commercial voice actors' delivery of their message. The more articulate and well-timed their delivery is, the more appealing the messaging will be to listeners. Ensure their ad is clear, concise, and precise because they only get a set time to deliver their message.
Tip 5: Keep it Simple
They only have 60-seconds or less to make a connection, advertise their business, and keep their listeners attention. If they stuff too much in, the listener will be overwhelmed, but if they don't give them enough information, they will be confused! Focus on making one good point in their ad and then build the dialogue around that point.
Tip 6: Use Music to Enhance the Message
While visual mediums can use emotionally moving pictures or videos to connect with their viewer, radio requires a different technique. The listener must build a visual in their mind while they listen to their ad, so make things easier by setting the tone with carefully selected audio. A catchy jingle or sound specific to their business is a great way to connect all of their holiday radio ad campaigns.
Tip 7: Understand Their Audience
They need to understand their customer to connect with them in a truly authentic way. Too often, people cast a wide net in an attempt to catch as many people as possible, but with broad advertisements, they're less likely to grab anyone! Authentic, personalized messaging is the best way to create the best promotions.
Tip 8: Mention Their Offer
Whatever their call to action, or purpose, for their ad is, make sure they mention it in their ad! A simple, compelling call to action that tells the listener what they want them to do is the best course of action. Don't use confusing language, and ensure the offer they make is backed up when it matters most.
Tip 9: Grab the Listeners Attention
They only get one chance to grab their listeners' attention, so they need to create a hook that sells the ad, and ultimately their business! Their audience is bombarded with advertisements during every commercial break, so they need to immediately grab their attention and provoke their interest, curiosity, or imagination. The first 5-seconds of their ad are the most important so use them wisely!
Tip 10: Answer the Right Questions
An expert advertiser's tool is always to make sure the ad answers the listener's question in the simplest way possible. It's vital to always advertise to the broadest audience possible while still focusing on their targeted group to increase conversions.
An expert ad will answer the following questions:
What's in it for them?
How will it make their life better, happier, or easier?
Why should they buy from them instead of their competition?
Why Should They Advertise on the Radio
In a world where digital marketing and social media are seemingly everywhere, many businesses are missing out on the importance of radio commercial ads. This holiday season, radio advertising is an affordable, quick, and targeted way to reach the masses.
With people utilizing radio more than ever, it's an easy way to remind past customers that they're still around and introduce themselves to new ones! Identify the best times to play their ads and focus on when their audience is most likely to hear what they have to offer, leaving the other time slots to other advertisements.
Where to Start
Are they ready to create a killer ad for this holiday season? Start by identifying which specific item or service they want to promote, then build the ads around that. Create a hook that will grab the listener's attention and remember to find a way to include the holiday for an emotional connection.
Don't forget about the accurate annunciation, the inclusion of rightly-timed music or sound effects, and keeping things simple. They only have 60-seconds or less to get their message across, so they should keep things simple and focus on delivering the message to someone who isn't an expert in their field.
If they need additional guidance or are curious about obtaining expert assistance in creating their ad, have them contact us for more information! For more details on advertising their business and how these different marketing approaches can help, check out our blog for more insightful articles.