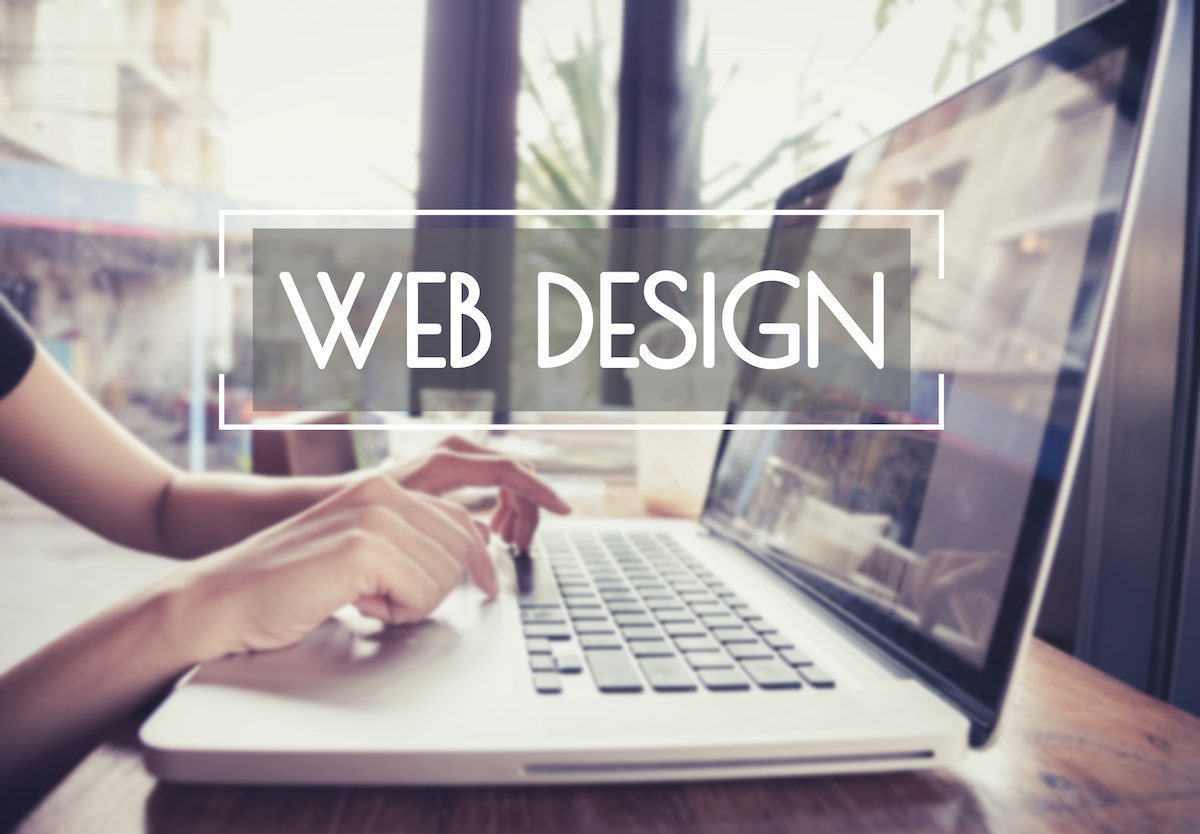 It is no secret that owning a website offers rewards. It can increase sales, leads, and brand awareness exponentially. But there is one catch- your website design will make or break it.
According to Standford's credibility research, web design determines 75% of company credibility judgment. Will your website make the cut?
As there is so much riding on your business website design, do not cut corners. Hire a web design service. There are so many benefits to doing this but do not just pick the first company you come across.
You need to find the right company to envision the web design experience you want visitors to have. And there are several factors you can consider to help. Trust us— there are over 83,150 web design businesses in the US and plenty more freelancers.
Keep reading to pick the right web design service for you. And so you can save your time for other important matters, such as growing your business!
1. The Service You Need
There is a difference between web developers and web designers. Designers focus on designing business websites, whereas developers build them. Some companies offer both services, but it is an important place to start.
Many companies offer more than a web design service. They will provide packages with, too, such as to optimize site speed. Remember, you can use a service even if you already have a website to improve your current design.
2. Time and Cost
What is your budget? There is no use blowing all your money on a popular option out of your price range. You might need to save some budget for other areas, such as social media advertising.
There will be a web design service that is affordable for you. If you are not sure what is an acceptable rate, start by comparing designer fees.
Also, how much time do you have? And how long will it take the company to create your business website design?
Small companies may have lots of clients when you need your site, so always check how long it will take them. And if the quoted price includes all fees! For example, do they offer ongoing customer service if you run into a problem?
3. Online Customer Reviews
A company can make big promises and look great on paper, but how do you know they will deliver? Online customer reviews.
Online customer reviews will tell you a lot about the company's reputation. Do not just look on their site. Be sure to check out independent review platforms and customer testimonials. If there is not much information out there, reach out to one of their clients.
You can also ask about their office space. There are plenty of competent freelancers out there, but a company usually has a location too. Be wary of scams if there's no reviews or location listed.
4. Mobile-Friendly Business Website Design
Around 50% of all web traffic is from mobile users. And with the human attention span now under ten seconds, you need to engage visitors quickly. Otherwise, watch your bounce rate soar.
If the service does not offer mobile-friendly options or experience, look elsewhere.
Often you will see a mobile-first web design experience. This is when the company focuses on a mobile design first. It is not a required web design skill but a good indicator of their web design experience.
5. Their Style
What type of business web design do you want? Your style can make or break user engagement. Your website can be a fantastic way to build brand awareness or drown in the Google ocean of competitors.
Pick a company that can match the design you want as much as possible. If you are not sure what you want, ask them for ideas. They should be able to offer ideas and draw-ups.
After all, according to Adobe, 38% of people will stop engaging with a website if it is unattractive. So you need a web design service that can get it right!
It is no good going with a site designing business websites in a minimalist way when you want the opposite look.
Consider if you have any specific requirements. For example, do you want video content, lead generation features, or animations? With so many web design companies out there, you do not have to settle for a 'no.'
Always be upfront, and keep searching if it does not feel right. There is a company with the expertise out there to fulfill your vision (as far as web design can go, at least!)
6. Similar Web Design Experience
So, you have a company in mind that has the skills and web design experience. But do they have similar clients to you?
Checking out the company's clients will give you an idea if they can fulfill the promises they are making. If they do not have similar clients to you, it does not mean you should not use them. But it certainly helps confirm whether your business website design can be done.
Do not be afraid to ask for a portfolio. Usually, web design experience is on the web design service website.
7. Rapport
You want to feel comfortable with whoever is creating your business website design. What happens if you are not happy with something, but you are too afraid to tell them?
As they say, the customer is always right. The web design service should make you feel comfortable sharing your goals.
If you 'click' with the web design service, they are more likely to understand what your wants and needs are. And make them happen! You might have to work with the company long-term, so if it does not feel right, it is best to move on now.
The Best Web Design Service for You
It is worth the search for a web design service. The road may feel long, but like many areas of business, you cannot cut corners if you want results.
Do not choose a cheap service with limited credentials. And do not opt for a business website design style not authentic to you. You will end up more out of pocket long-term when you realize how damaging it is to your business.

So, consider these factors for a positive web design experience!
Killerspots agency offers award-winning web production with no commitment. Are you interested in learning more? Contact us today!