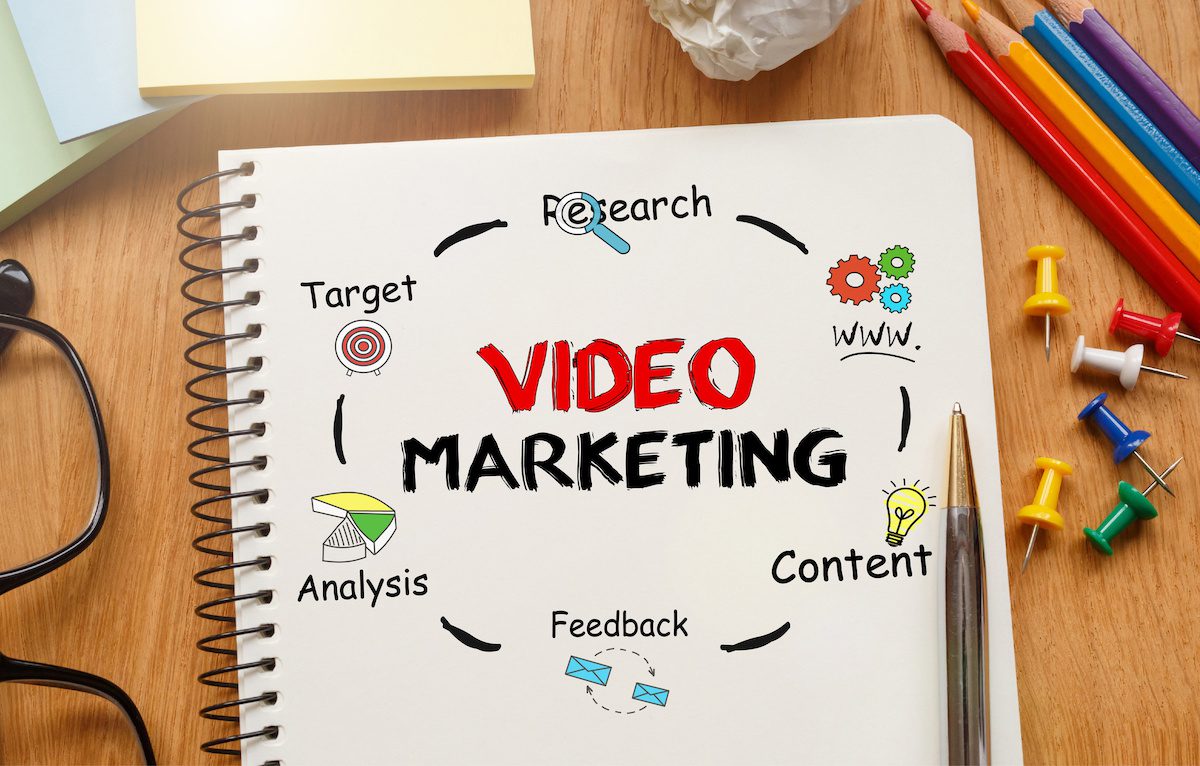 So you're having difficulty with marketing your brand? You've got to look at video production as part of your digital marketing strategy.
Video remains one of the most popular types of content that potential clients look out for. With a video you can do a better job at marketing your brand and what it offers.
But before you invest time and money in creating videos, you must first design a video marketing strategy.
This strategy will help you understand what your audience wants to see. It'll also help you promote your videos to reach as wide an audience as possible.
Here's how to design your video marketing strategy.
Who's the Audience?
The first step is to find who your audience is. This refers to what groups of people will be most interested in your brand.
Here's what you have to consider:
What age groups do you wish to attract?
What geographical regions should you reach out to?
What professions do you wish to reach out to?
Are you targeting men, women, or both?
These are a few of the considerations to determine your ideal audience. Once you find your audience, the next step is to share your videos with them.
You have to find where your audience congregates online. Let's say you run a men's fashion brand. You can look for Facebook groups where men discuss fashion and share your videos there.
If you want to target different geographical regions or demographics, consider dubbing or subtitling your videos.
For example, the YouTube channel Valuetainment offers videos in both English and Spanish. The YouTube talk show #ABTalks subtitles all their videos to reach as wide an audience as possible.
What Content to Create?
Next, you want to decide what are the right topics for videos to create. Once again, you want to first consider your brand.
If you run a fashion brand, you want to focus on creating videos that recommend styles.
Look at the video content of major fashion publications such as GQ or Vogue. You'll see that they create many videos where an actor/actress will style different outfits.
What if your brand promotes content? What if you're a critic who recommends books, films, and television shows?
You can create explainer videos for each piece of content you recommend. These are often animated videos that provide a summary of the book, film, or TV program. In this video, a narrator will discuss the content and why they recommend it.
The best strategy is to look at your competition to see what works. Start by making the popular types of videos that work in your niche. You also want to follow the same length of videos in the beginning.
As your videos grow, you can see which ones are popular and which ones don't reach an audience.
What About Your Finances?
This is perhaps the boring bit — but it's crucial for your video marketing strategy. You have to first create a budget for your business and decide how much to spend on video creation.
Use this to determine what types of videos you want to launch. For example, let's say you start on a low budget.
You may want to stick to vlogs and live streams that don't require lots of equipment.
You might even be able to hire freelancers to make short explainer videos that won't break your bank. You can also use an agency to create narrations, jingles, and short ads at a price suited for your budget.
As your budget grows, you can determine when to scale your production. You might want to reach out to high-profile individuals for interviews. You can also reach out to other content creators for collaborations.
Make sure you keep track of the monies coming in from your video content. This will help you determine the most popular types of videos you should produce.
Distribution Channels
Let's return to distributing your video content to reach your audience. Part of your video marketing strategy has to involve where you'll share your content.
Many brands might make the mistake of putting their content on as many channels as possible. But this might be a strain to manage and can be a great waste of time.
You want to focus on where your video content will get watched the most. As of now, YouTube remains the most popular website for sharing videos. For most brands, it's advisable to share videos on YouTube.
You might also want to consider if your content is YouTube-friendly. Many of the larger video-sharing websites will have strict rules on the type of content you share.
Many content creators that are loosely considered 'controversial' have their channels demonetized or closed down! If this is a concern, consider also sharing your videos on other platforms such as BitChute and LBRY.
If you have any premium video content, consider sharing this on platforms such as Vimeo. Here you can sell longer videos including films and series.
Exclusive Video Content
As part of your video marketing strategy, you want to consider if you want to create any exclusive video content.
This isn't something you want to launch from the get-go. Only after you develop a fan following for your video content should you consider exclusive video content.
Here are examples of exclusive video content:
Exclusive interviews with industry professionals
Deleted scenes
Longer videos or feature films
Q & A sessions
Seminars, webinars, and workshops
Exclusive video content gives your brand additional credibility. Your audience will have "bragging rights" if they're able to access exclusive video content.
You can charge a subscription fee for this exclusive content. Or you can grant access to any customer who buys your products/services.
You can also use services such as Patreon and SubscribeStar to offer exclusive video content to anyone who makes monthly financial contributions to your brand.
Build Your Video Marketing Strategy
Follow the steps in this guide to build the right video marketing strategy for your brand.
Once you've determined your audience and your video content, you can look at your budget to decide your video projects. Once you start creating your video projects, try to have a consistent schedule for releasing content.
Always use analytics to see what's working to determine your future video content.
Make sure you always update your video marketing strategy as your video content grows in popularity.
We'd also love to help you with content creation. Contact us to see how we can help you get started!