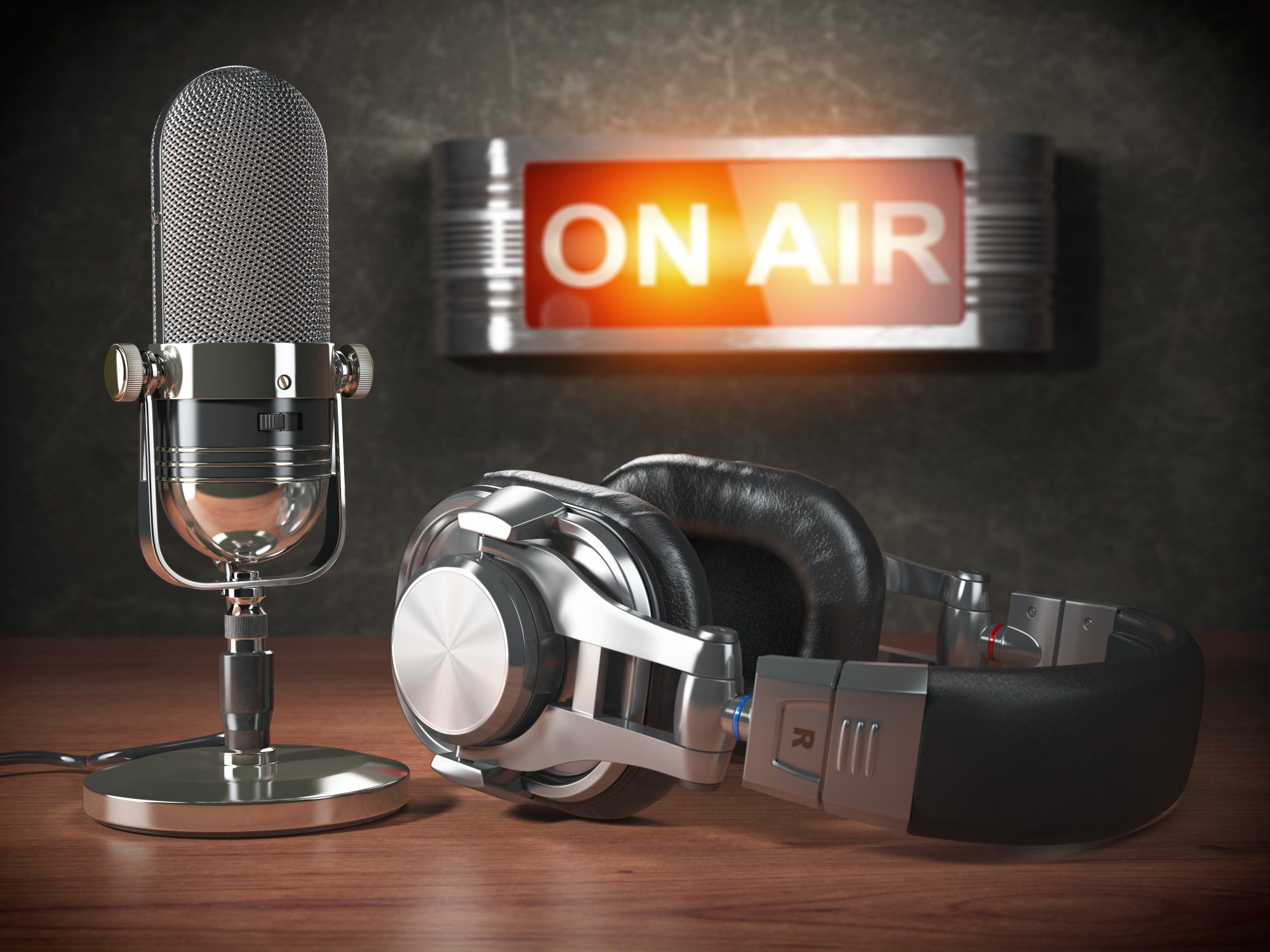 More than 90 percent of American adults still listen to the radio on a weekly basis. That's a lot of ears for a business to be missing out on.
As the numbers show, radio is a powerful tool for reaching listeners. Whether a business wants to reach listeners countrywide or prefers a more local approach, radio could be the right tool.
That said, some business owners have discounted radio as an effective advertising tool for their organizations. That could be because they've made some radio ad mistakes with previous campaigns.
To be successful, advertisers should watch out for these eight common pitfalls. This guide can help the savvy advertiser not only avoid them but build a better campaign too.
1. Talking in Cliches
One of the most common radio ad mistakes is using clichés in the ad copy. Almost nothing gets listeners to tune out faster than turns of phrase they've heard dozens of times.
Why are so clichés so ineffective? They're common phrases that many other radio advertisers are drawing on too. When all used car lots are advertising themselves as "the #1 choice to get a car!", the words stop having meaning. If everyone is the top pick, how are listeners supposed to choose?
The same is true of many other common phrases:
"We won't be undersold"
"#1 in Customer Service!"
"Storewide savings"
The best bet here is to avoid these phrases altogether. Is there another, better way to say that customers can get great service?
Avoiding clichés helps a business stand out. Listeners perk up when they hear something different. The uniqueness of the phrasing is more likely to stick with them.
As an added bonus, the advertiser now sounds different than their competitors. They stand out, which makes them more memorable. The next time a customer is looking for a service or product, they're likely to look up this business.
2. Too Much or Complex Information
Another very common misstep with radio advertising is trying to cram in every minor detail. A 30-second spot may seem like a lot of time, but trying to list every single product that's on sale is probably a poor tactic.
Complex information is also a problem. Keep in mind that people are listening to the radio, which means they have to retain information in their heads. They may not have a pen and paper handy to jot something down.
What's a radio advertiser to do? Focus on the highlights. What are the best deals in the store right now?
Highlight a couple of products or deals, then entice the listener to get in touch or pop into the shop to check out more great savings.
If there are complex details, like legal copy, it might help to consider a line like "see store for details" or "visit us online for full contest rules." That offloads the work the ad has to do, and it makes it easier for potential customers to remember.
What about details like contact information or driving directions? Again, simplifying is the best bet. Try to think of the easiest way to describe directions to the business location.
If that can't be done, directing listeners to another resource, like a website, could be a good option. This may be especially helpful if the business has several locations. It allows people to find the location nearest to them.
3. Radio Ad Mistakes with Airtime
Many radio advertising campaigns also make mistakes with airtime. There are a few different factors to consider in this arena.
Many advertisers think they need to get their ads on during what's known as "drive time." This window usually includes the morning and afternoon commutes, when people are most likely to be in their cars. They're typically listening to the radio.
The problem is that radio stations will usually charge a premium for what's considered "prime time" in the industry. Advertisers will pay more to get one of these slots.
Research indicates this may not always be the right choice. Running an ad at an off-peak time could be just as effective, if not more effective. Many people who are listening during drive time also listen at other times of day.
Some groups may not listen during drive time at all. Retired people may not have a commute, so they may be listening at off-peak hours in the morning or early afternoon.
Office workers may actually listen to the radio all day, and many stores and professional offices have the radio on to entertain clients.
Another common issue is ad frequency. Even if an advertiser chooses an effective slot, they may decide only to run their ad at one time in the morning. They might also not run the ad campaign long enough.
The end result is that the listener doesn't hear the ad often enough to take action. As a general rule of thumb, a listener needs to hear an ad at least a few times per day over a couple days. If a business only runs their campaign for one week with one slot per day, even listeners who tune in every day may not hear the ad enough to act.
4. Using the Wrong Budget
Budget is a big concern when it comes to radio advertising. Using the wrong budget can cause problems for a campaign. Too small a budget may mean an advertiser runs a shorter campaign, which can lead to ineffectiveness.
There's also a question of how to spend the budget. Many advertisers make the mistake of overspending on drive-time ads, as mentioned. Effective ad spend, though, might mean choosing slots outside the premium times.
In turn, the budget can go farther. That may mean advertisers can keep the campaign running longer, while also optimizing ad spend and improving returns.
5. Not Knowing the Audience
Another very common stumbling block with radio advertising is not knowing the audience. This can factor into choosing the wrong time slots, but it can also mean making mistakes like choosing the wrong stations altogether.
Advertisers should always consider their customer personas. Who actually buys this product or this service? Who is this ad trying to reach?
If a dentist's office is trying to advertise a deal on dentures, choosing the local pop station playing all the latest hits may not be the right choice. Just as the audience might be older people listening outside "drive time," they might also be listening to a different channel altogether.
6. Overwhelming Listeners with Numbers
Advertisers often have lots of numbers they want to include in their radio spots. Think price lists, phone numbers, or discounts.
Yet including too many numbers can make the ad overwhelming for listeners.
Why? Remember that most people are listening and don't have a handy place to take down information. They might be driving or away from their desks.
That means they need to keep all the information they hear in the ad in their short-term memory. If they hear too many numbers, they may mix them up or get confused. When they try to call the business later, they find they have the wrong number.
Stick to fewer numbers whenever possible. Instead of advertising every individual price, include a range or "starting at." Repeat the same numbers to help listeners remember them.
7. Falling Short of Amusing
Many advertisers wonder what types of ads are most engaging for radio listeners. Lots of people assume humorous ads get the best results.
It's true that an amusing ad is likely to bring a smile to a listener's face, and they're likely to remember it. Many advertisers try too hard to be funny or quirky, though. The result often falls flat.
Trying too hard to be amusing can be more annoying than anything. It may have listeners reaching for the dial and switching stations.
It can also work against delivering important information in a clear way that's easy to remember. If the ad isn't amusing in a naturalistic way, it might be better to try a different angle. In fact, ads that pull off "funny" or "amusing" are few and far between, but plenty of radio spots are successful anyway.
8. Not Working with the Professionals
Perhaps the biggest mistake in any radio ad strategy is not working with the professionals. Many business owners decide to go it alone for a number of reasons.
One may be that they think it will cost too much to hire a script writer, head to a recording studio, or hire a voice-over artist.
The result may be an ad that doesn't sound natural. The script might be clunky or fail to deliver key information.
Even deciding not to work with an agency to get the right placements or develop campaign strategy can be a big misstep. It leads to misspent budgets, ineffective placements, and ads that don't perform.
Instead, look to get the professionals on the ad team. With their help, better ads and improved performance are guaranteed.
Radio Can Work for Any Business
Radio ad mistakes like these can really trip up a business strategy. By working to avoid them, advertisers can create more successful campaigns.
Radio is a tool that can work for businesses of every size, all across America. Get in touch with an expert team now and discover the difference a great radio ad campaign can make.