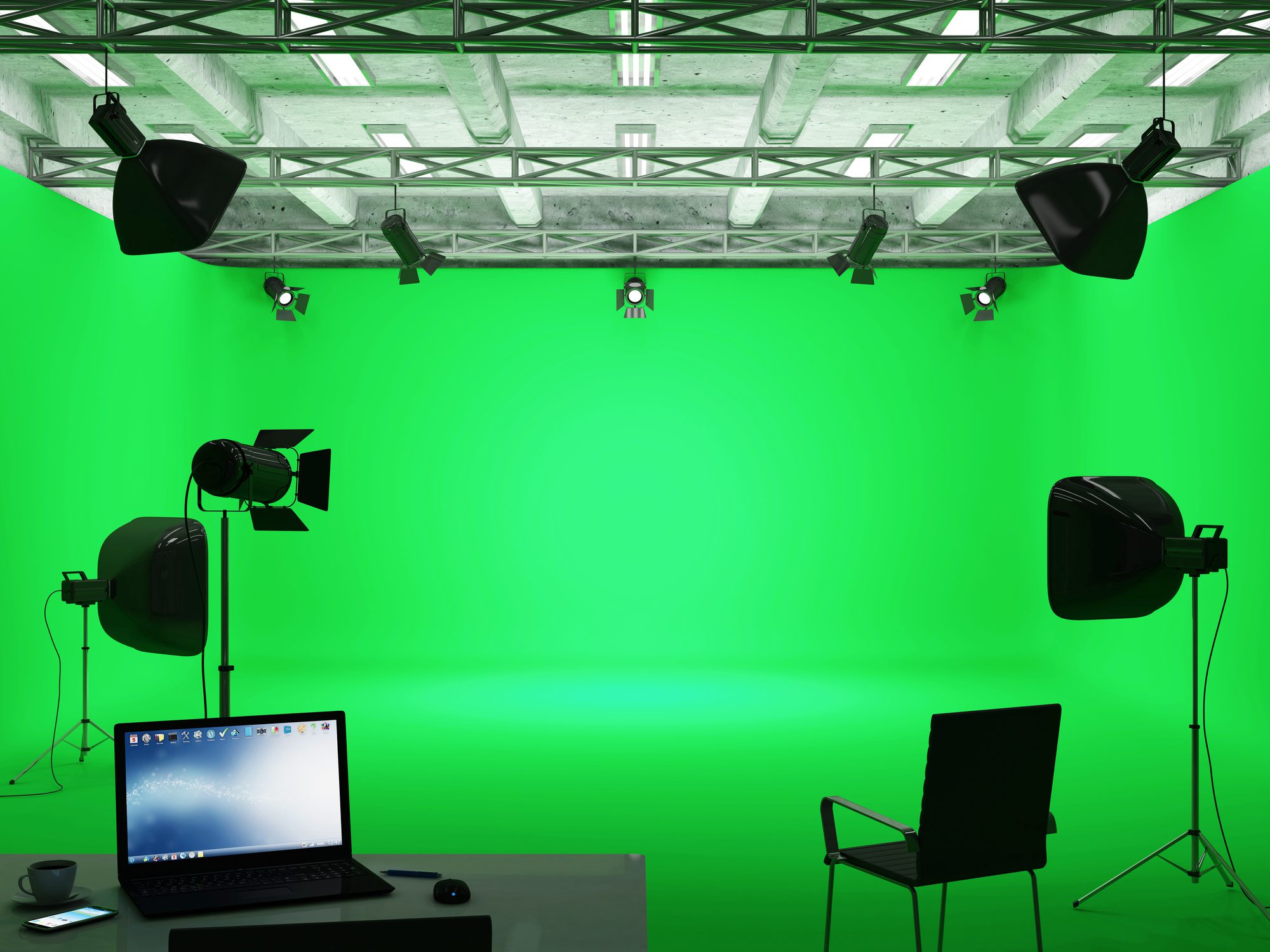 Movie magic isn't just for Hollywood anymore. You too can create magic in your next television advertisement. How? A green screen studio!
Yes, it's that simple. Local television ads can be very effective for your business and a green screen studio rental in Cincinnati is exactly what your business needs to create your next ad.
From a studio, you can create a strong brand identity in a professional and effective way. Keep reading to explore the many possibilities that a green screen studio can bring you.
What Is a Green Screen Studio?
First things first, what is a green screen? A green screen is like a blank canvas. You or an actor can stand in front of the green screen, and the green screen is then used to edit other images and videos onto it during post-production. This process is called "chroma-keying."
In other words, the green screen is used so that the video editor can change the background behind the person standing in front of it so that it looks seamless and professional.
A green screen studio is a set place where the green screen is set up professionally, and there is professional lighting. A green screen is basically used for an editing trick, so there needs to be proper lighting, or it will not work.
A green screen studio rental is the perfect place to film your next ad because you will have amazing equipment at your fingertips and the professionals to help you use that equipment.
Creating an Ad With a Green Screen Studio
Utilizing a green screen studio rental gives you the freedom to create advertising magic. With the blank canvas that a green screen can be, you are able to do a number of different things.
Let's say your business is in the middle of a busy city. If you wanted to film an advertisement at your storefront, the bustling city is going to be way too loud for anyone to be able to hear you. You'll create a sub-par commercial that isn't going to look very professional.
If you use a green screen studio, you could take a high-quality photo of your storefront and edit it into the background. Then, you can still show the front of your store and talk to your audience. Since you are in a quiet studio, everyone will be able to hear you.
If you sell a product you want to be demonstrated, but you don't have the budget for an entire set, this is a perfect time to use a green screen. You can rent a green screen space and put any desired background behind the product demonstration. This can help you save money and gives you creative control over your ad.
These are just two simple ways that you can raise the quality of your advertisements with a green screen.
Benefits of Using a Green Screen Studio Rental
There are many different benefits to using a green screen for your next ad.
First off, it looks very professional. Green screen technology has come a long way from looking awkward and cheesy. Now, you can create a professional and sleek look for your business through a green screen ad.
You can also use the green screen to create a brand identity. With the green screen, you have full creative control. This way, you can use your brand elements like colors, font, and logos, to help the audience understand your brand.
Crafting a brand identity is very important for any business, and a green screen studio can make that simple.
Not only are you able to have control over the environment, but you'll be able to film practically anywhere in the world. Not literally, of course, but the magic of editing can make it look like you are anywhere in the world. You could be standing in Cincinnati and look like you're on the beach!
Most importantly, the professional equipment is already set up for you! As we mentioned before, the correct lighting is very important in a green screen studio. You do not want to be responsible for learning all the ins and outs of studio lighting. Let the professionals handle that for you.
If you are curious about using a green screen and looking for some tips, you can learn more here.
A green screen studio is exactly what you need for your next ad. Your business will see growth with a professional ad like what you can create in a studio.
Why Use a Green Screen Studio Rental in Cincinnati?
Renting a studio in Cincinnati can be very affordable in terms of creating an ad. Filming an ad and getting all the right equipment can be a very daunting task. Luckily, renting a green screen studio can be simple and within your budget.
Renting the right equipment you would need would not only take a lot more time but would cost way more than it would to simply rent out the studio.
Our green screen services at Killer Spots Agency have great options for hourly or full-day rentals, making it affordable and straightforward for your business.
We are here to help the less experienced or fade into the background for the more experienced filmmakers. No need to worry!
Need to Rent a Green Screen Studio?
Creating advertising magic doesn't have to cost an arm and a leg. To create the perfect ad for your business, you need to rent a green screen studio.
Looking for a green screen studio rental in Cincinnati? We provide brilliant services to help your business grow and succeed. Whether you are a seasoned videographer or a business owner looking to create their next ad, we're here to help.
Contact us today to get a quote for your green screen studio needs.