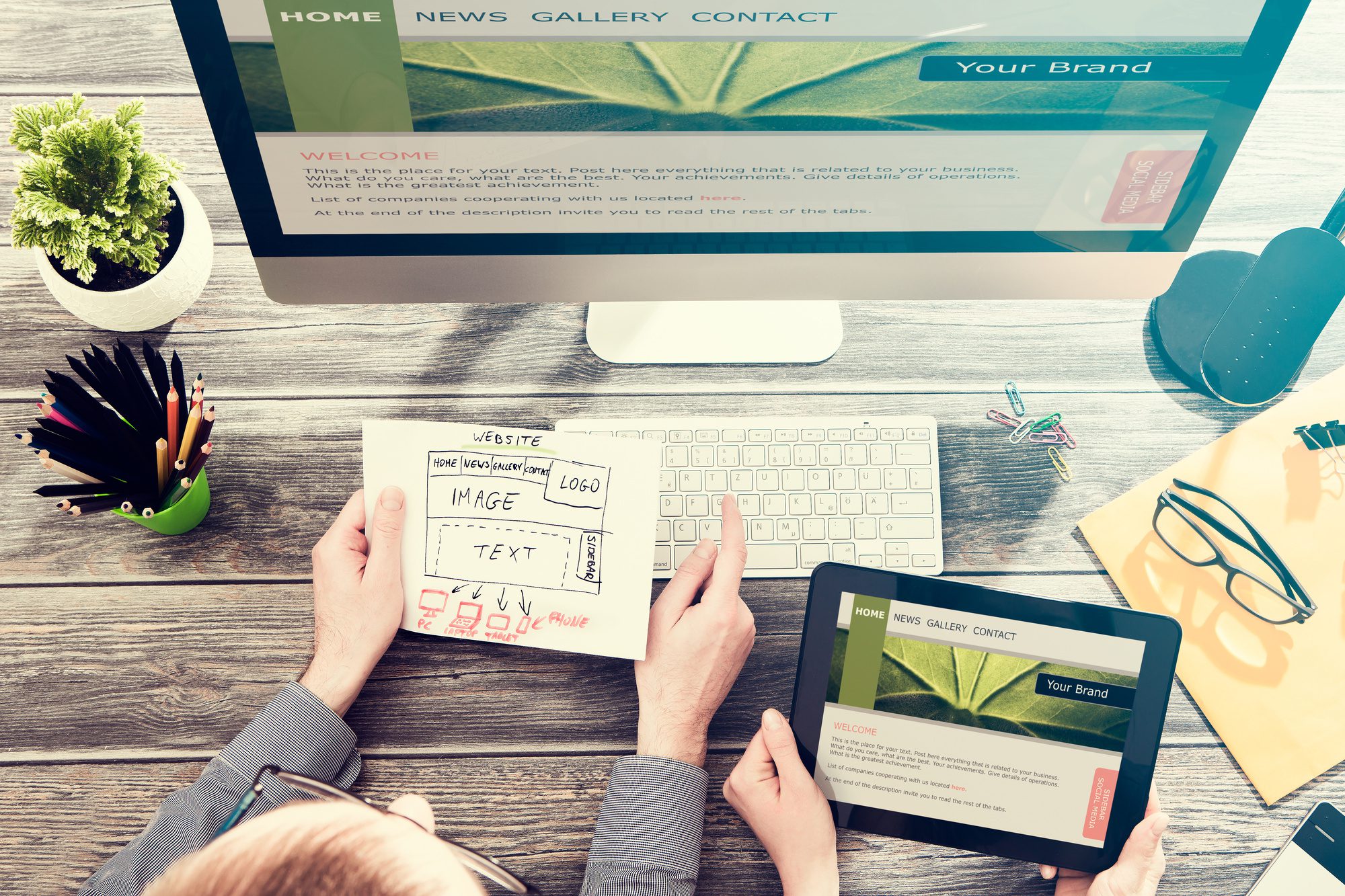 Are you establishing your online footprint for your business, but you're having trouble attracting attention? It's time to let your website do the work. A well-designed web page helps you solve business goals because of a combination of high-quality content that speaks to your audience and an emphasis on clear, defined goals.
Then, it's all about knowing a few design rules of thumb in order to create an attractive web page that people want to visit and engage with! If you're ready to improve your website, we're here to help.
Read on to learn how to design a web page the right way in order to attract more traffic and encourage engagement!
Start With Purpose
Designing web pages is similar to designing entire websites. You'll want to begin by determining the purpose of the page first. Each web page of your site should have only one goal. This will help create a simplified experience for your users so that they don't encounter information overload.
Defining one purpose also helps you include a call to action on every page. When you include a clear call to action, this can help reduce bounce rates on your website by giving viewers a clear path forward.
Here are a few common purposes of web pages to get you started:
Consider your own purposes when you're browsing online. When you type in a search term in a search engine, you're usually trying to learn more about something, navigate to a specific web page, or you're ready to make a purchase. Consider these goals while creating your content strategy!
Create a Content Strategy
Now that you know the purpose of each of your web pages, you'll have an easier time creating a content strategy. A content strategy helps you with the following:
Deciding on the kind of content that your audience will connect with
Developing the content
Scheduling the content
Remember that since each of your web pages only has one goal, you should focus on creating high-quality content that's easy for viewers to read and ingest. Simplicity is always the answer.
If you have blog posts on a web page, remember to break up the posts with visuals and keep the sentences short and easy to read. If you have a form that you'd like customers to fill out, try to keep the number of form fields down to five or less.
Page Structure
Once you have a solid content strategy in place, it's time to design the actual web page. The easiest place to start is to decide on the page structure. The structure of a page determines where each element will go, such as blog posts, headlines, forms, and graphics.
The most common way to determine a page's structure is to start with wireframes. Although this is a common method designers use, you don't need any knowledge of software, design, or coding in order to get started. All you need is a sheet of paper and a pencil.
You'll draw and label boxes as you imagine that the paper is your web page. For instance, on the top, you may want your website's logo with an image on the left side of the page. You'll then have your content on the right side. This continues until you have all your elements accounted for.
Creating Visual Hierarchy
Keeping visual hierarchy in mind will help you determine your page structure. Because you don't want viewers to feel overwhelmed by your web page, it's important to design with scalability in mind. This gives people the ability to scan through the web page and move on to the next without needing to stay longer on the page than they'd like.
Scannability is easier if you establish a visual hierarchy. For instance, many designers agree that an F-shaped pattern is better for text-heavy pages. Users will scan the top of the page from left to right, then they'll scroll down and repeat the movement. Next, they'll scroll down the page while scanning the left side, creating an F-shape.
Since you know where people's eyes will commonly go on a web page, this clues you in on where to place each element on your page. With the F-shaped pattern, you'll know to place important pieces of information or calls to action on the left side of the page.
Negative Space
You can see how the content on your page as well as where it's placed makes a huge difference in whether you'll have high or low bounce rates. However, the lack of content on a page is just as important as the content itself.
When you navigate to any popular website, you'll find that there is blank space as well as active space. If every single area of a web page was filled with content, your audience will quickly feel overwhelmed. Remember to incorporate negative space in your page structure in order to encourage users to keep scrolling downward.
A good rule of thumb is to include ample negative space in order to divide different elements on a page, such as between text and images.
Quality Call to Action Buttons
We've already addressed how important calls to action are on each of your web pages, but there's a right way and a wrong way to create them. Each call to action needs to contain a clear and simple direction so that users know what to do next. Here are a few examples:
Sign up here
Download our trial
Schedule a free consultation
Along with the right copy, make sure that each button is prominent on the page. It also needs to be clear that the button is clickable through visual cues such as a changing color when you hover over the button, drop shadows, or simply an instruction to "click here."
Quality Images and Graphics
You'll also want to ensure that the images and graphics you're using are a good representation of your business. You'll want to start by first ensuring they're properly sized so that they aren't too small, blurry, or pixelated. You also want to avoid uploading full-size on to your web pages because you still want the page to load quickly for users.
When it comes to choosing imagery, focus on colors and visual representations that make sense for your company. For instance, if you know your target audience is women in their 30's to 40's, you'll want to find stock images that represent this demographic.
Measuring and Tracking Performance
You'll never know how well a web page is doing if you're not measuring or tracking its performance. The way you measure and track your performance is based on the overall goals of your business and the web page.
For instance, if you have a web page that's solely to encourage people to sign up for your mailing list, you'll want to see how many people are signing up each month. If the number is lower than you'd like, you know it's time to improve the content on that page or determine what your target audience really wants.
Here are a few other KPIs (key performance indicators) to determine how well a web page is doing:
Bounce rate
Average time on page
Unique visitors
Sales
Sessions
Percentage of new visitors
And more
If you don't keep track of at least a few KPIs, there's no way to determine whether a web page is doing the work you need or not. Remember that it's not realistic to expect all your web pages to be successful the moment you publish them. You'll need to constantly come up with new ideas, test them through A/B testing, and develop those ideas.
How to Design a Web Page: Start With a Plan
When you learn how to design a web page, it's important to begin with a plan in mind. For instance, consider what would happen if you designed a beautiful web page but weren't thinking about your target audience. Even though your web page might draw traffic, it won't be traffic that converts into paying customers.
Ready to look into award-winning web content, design, or SEO services that can bump your website up to the next level? Killer Spots Agency provides quality, in-house services with a strategy and ROI culture. We deliver our customers complete customer service and measurable results.
Contact us today to get started!