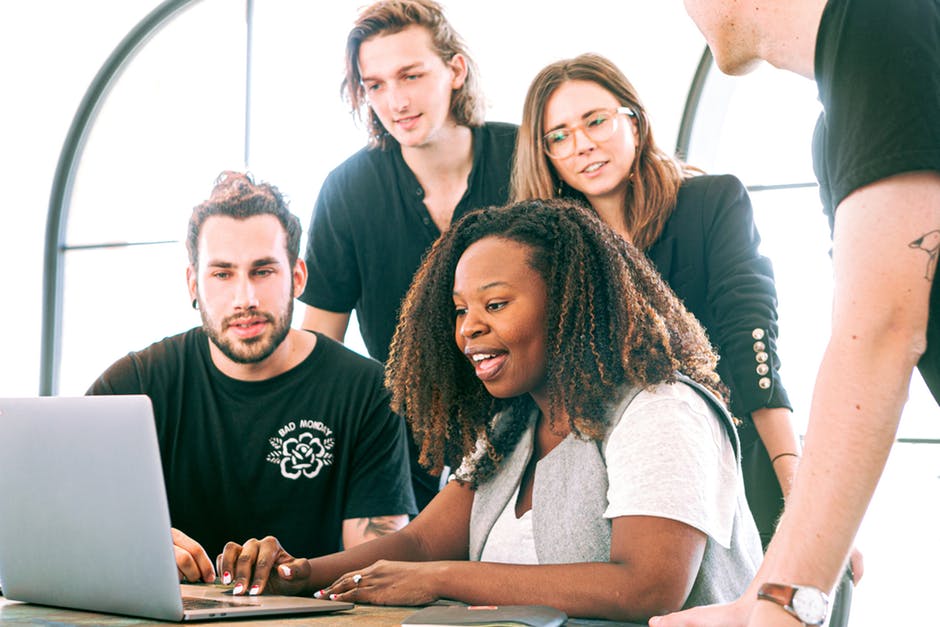 With so many different mediums out there, it is hard to identify and plan the right marketing strategy for your business. What you have to remember about marketing strategies is that the ultimate goal is to connect with your target audience.
While audio marketing was briefly eclipsed by visual media, the number of individuals engaging with audio media like podcasts and the radio is actually on the rise!
Many businesses have been out of the audio marketing game for a while now, which is why we are going to show you how to develop a successful audio marketing strategy in 2020!
Why You Should Choose Audio Marketing
Audio Marketing is a great tool to connect to your target audience! In recent years, it is shown that audio content has the highest retention rate.
The nature of audio allows listeners to engage at any time, unlike visual or written content. Millions of people are now listening to the radio on their way to work, streaming music or books in the background at work, or listening to a podcast while they work out at the gym.
Due to the fact that most audio content can be enjoyed while a person is doing another specific activity, many listeners tune in to their favorite audio media for a dedicated amount of time.
Think about it, you can't read a book on your drive to work, but you can listen to one. You can't dedicate time to watch an hour-long TV episode if you are on a run outdoors, but you can definitely tune into a podcast!
People in all age ranges, genders, socioeconomic status and backgrounds are listening to audio media! This is a market that still is under-saturated and any business can weave their audio marketing content seamlessly into it. Now is your chance to try it out!
Identify Your Target Audience
The most important aspect of any marketing strategy is to identify your target audience. Many businesses make the mistake of not being specific enough in regards to this!
A business that sells active wear might say, "We want to target women that go to the gym." This leaves out a ton of factors like location, age, and socioeconomic status. All of these factors play a huge role in how you can effectively advertise to your specific audience!
Your target audience is going to affect the type of audio content you put out, and where you are hosting your audio content!
If you are advertising a product towards the elderly, it may not make sense to host your audio content on Spotify or YouTube, because the likelihood of it reaching your audience is slim. In contrast, if you want to market a product to teenagers, you might not want to use the radio to market to them because individuals that don't drive usually do not listen to the radio.
Take time to identify your target audience and then do background research on where your target audience is consuming their audio content!
Different Types of Audio Content
Once you select your target audience, you will be able to choose the type of audio marketing you want to create and where you want to host your content!
There are a few different types of audio marketing you can try out:
Podcasts
Audio Commercials
Audio books
Voice Search
Most people are familiar with audio commercials already, however, this type of marketing strategy can cost a lot of money if you want your commercial to air on a big radio station during the prime listening time!
However, you can try creating a podcast about the product or service you are trying to market by creating your own material and hosting your content for free!
Whatever type of medium you choose, there are several things to keep in mind to make sure your target audience is hooked to the content your producing and driven to check out more information about your business.
1) Build the Sound of Your Brand
We can still recall radio jingles or funny commercials years later! Companies that are successful at marketing take time to build the sound of their brand so that when their content is consumed, the listener knows exactly who that content belongs to!
Take time to choose the voice behind your audio marketing plan and create a hook that draws your listener in every time.
2) Provide a Service or Offer Help
The second thing to keep in mind when creating your audio marketing strategy is that your audio content needs to address a need! If your commercial is just explaining a product without explaining how it can help improve the lives of your listeners, you can guarantee that no one is actually listening.
The purpose of the product or service you are trying to promote needs to be crystal clear. Following up on this, the listener needs to know where they can go to learn more about the product or service if they want!
3) Captivate Your Audience
The last thing you need to remember is to dazzle your audience through your audio marketing strategy! There are millions upon millions of pieces of content that an individual can choose to listen to.
What makes your content different? Is it hilarious to listen to? Is it the most informative? Is it shocking? Does it build upon itself?
Choose an angle and stick to it! The growing number of podcast and podcast listeners show us that people are truly interested in all sorts of things! Make what you have to say engaging and you will surely be able to connect to your target audience.
Don't Wait, Start Your Audio Marketing Strategy Today!
Now you can see that audio marketing is more relevant than ever before in our society. While some strategies like radio commercials do still cost a pretty penny, there are lots of other affordable avenues to try to make sure your company's voice is heard!
Narrowing down your target audience and choosing a platform to market your business are the first steps to success. To really drive this strategy home, remember to create a sound brand, share your purpose, and enthrall your audience!
Have more questions on the best audio marketing strategy for 2020 and how to get started? Feel free to contact us! We're here to help you succeed.