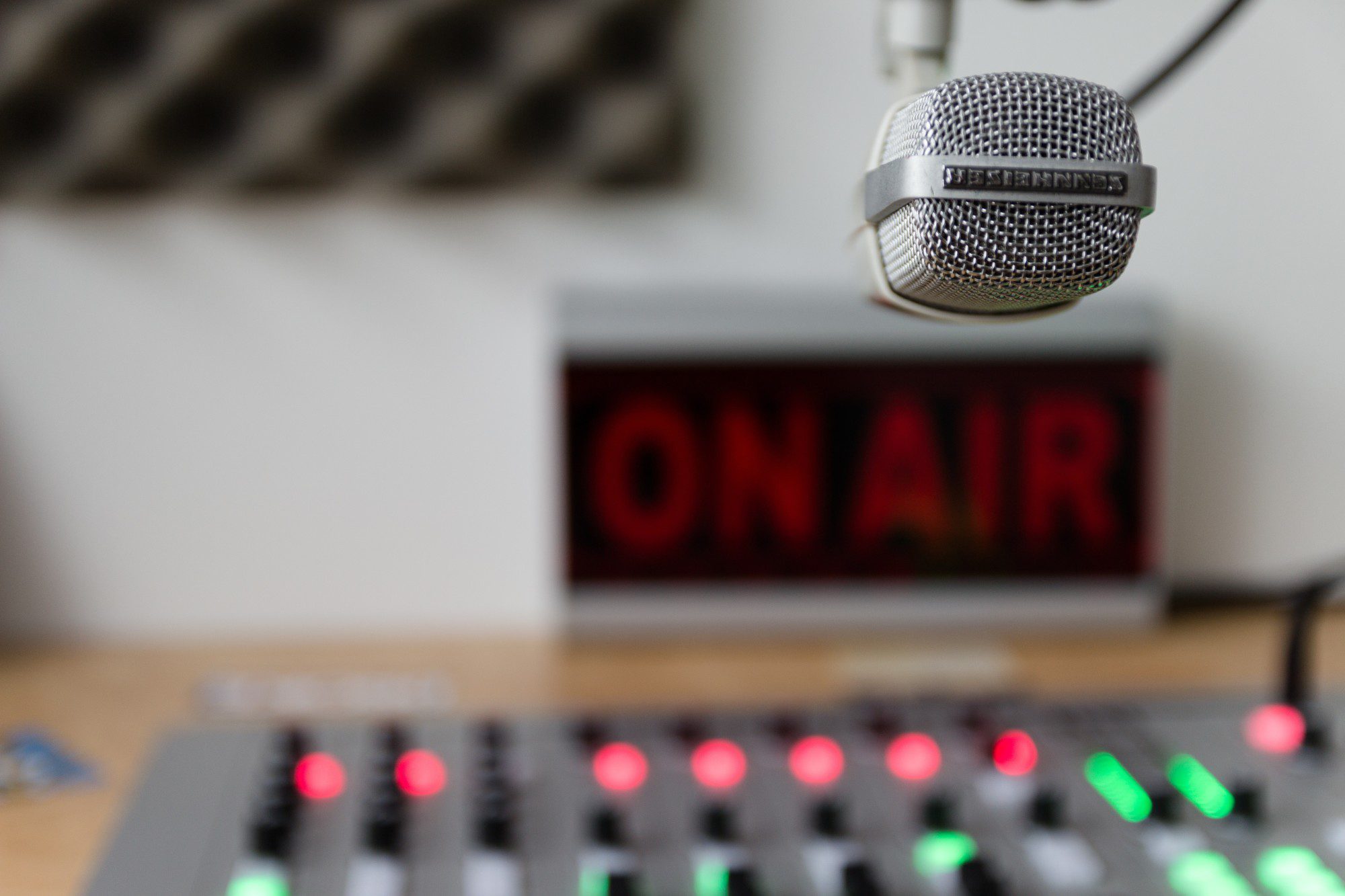 The radio advertising industry expects a $19.58 billion global market size in 2022. This value grew from about $18.34 billion in the previous year. With this is the projection of the industry's recovery from the impact of Covid-19.
Covid-19 caused a massive loss in every industry there is. With more businesses trying to recuperate, the demand for advertising services is increasing.
The radio ad is one way to introduce and create retention for your brand. Radio is perfect for promoting strategic advertising messages at a moment's notice. And it comes with cost-effectiveness as a bonus!
There are things to do before working with a radio station for your advertisement. Before anything else, you should introduce who you are as a brand. Be clear in identifying your brand voice and your brand tone.
Do you want to know more about brand voice vs tone?This article will help you differentiate the two and lead you on how to use both in crafting your content.
What Is Brand Voice?
The brand voice always reflects the personality of your brand. It means that your brand voice reflects your principles and goals as a company. Because of this, it should remain the same over time unless you opt for rebranding.
Brand voice is how you communicate your distinct perspective to your target market. It incorporates all your communication techniques, including your spoken and written language. It also reflects your brand image, including trademarks, banners, and marketing strategies.
What Is Brand Tone?
The brand tone is how you use your brand voice to reflect your brand personality. It makes use of your brand voice to create a strong connection with your market. Your brand voice remains consistent throughout all your communications, while brand tone changes.
The brand tone you choose depends on circumstances and the potential audience. It reflects the ad context's uniqueness while being consistent with the brand.
Brand Voice Combined With Brand Tone
Always consider your brand's voice when drafting content for your company's advertisement. The range of communications you develop for your company must represent this voice.
The voice could be serious or humorous, or classy. The sky is the limit, but it should still represent the brand.
With this in mind, your brand tone must be consistent with the type of communication you wish to create. The circumstances will define whether the brand tone will be light or otherwise.
Brand voice vs tone shouldn't be your focus. Instead, incorporate the two together to make your marketing strategy more effective.
Know the distinctions and focus on establishing your company's voice. Until then, come up with various tones that you may use in different scenarios.
How to Find Your Brand Voice
Establishing your brand voice is the foundation of all your communications. Your brand tones will also rely on this. Thus, your campaign materials, video, and audio advertisements must adhere to your voice.
To find your brand voice, here are tips you should consider:
Analyze Your Mission and Vision Statements
Again, brand personality should reflect your values. And where can you find your company's core values? You can find them within your mission and vision statement.
It will help determine how your marketing efforts relate your values to your brand.
Assess Available Content and Messaging
It's time to undertake a quick assessment if you already have material or copy that you've created. Take a look at your advertising strategies.
Then, take notice of any messaging or tone patterns that are consistent. Check to see if your present tone of voice reflects your brand's beliefs and mission.
Pay great attention to the elements that have the most satisfactory results. These could tell you the most about your target audience's preferences.
Audience Feedback
Create a simple survey to see how your audience perceives your brand if you already have an audience. It will help you gather more ideas to establish your brand voice faster.
Consistency Is Key
Establish clear guidelines for your employees to refer to while creating content. It maintains your company's brand standard. It also ensures that every asset you develop is consistent with the brand.
Achieve consistency even if several different people are creating content for your brand.
How to Find Brand Tone
Once you have established your brand voice, it will be easier to identify your brand tone. Consider the following tips when crafting your content:
Know Your Audience
It all depends on who you're trying to reach. You can then create a voice tone that's appropriate and well-received by the target audience.
For example, you wouldn't associate a humorous tone with a business-oriented company. Likewise, you wouldn't make serious content for companies with children as its market.
Message Channel
The adoption of particular speech tones varies depending on the communication channel. Lighter and friendlier tones are more popular on social media platforms. You can apply these tones in venues such as Instagram and Twitter.
Email, phone, and online conversations, for example, need serious and heavyweight engagement. For reliable and engaging content, it's critical to know how to use the proper tone in each medium.
Know Your Material
It covers what kind of material will communicate your tone and message. Types of communication materials include advertisement posters, TV ads, and radio ads, among others.
For instance, a radio Christmas jingle works well at grocery stores. However, it's inappropriate for some establishments where you can only pin poster ads.
Produce the Best Radio Ad Your Brand Has Ever Had
Knowing the difference between your brand voice and brand tone is essential. But knowing how to incorporate these will produce your perfect radio advertisement!
Brand tone and voice are different, but you need both to communicate your brand's message.
Above are the things you should note when considering radio ads as a marketing strategy. We hope this article helped you differentiate a brand voice from a brand tone.
Radio ad production may seem a little burdensome but not as hard with our guidance. Work with us! We do radio ad production, jingles for business, studio rental, graphic design, and more!