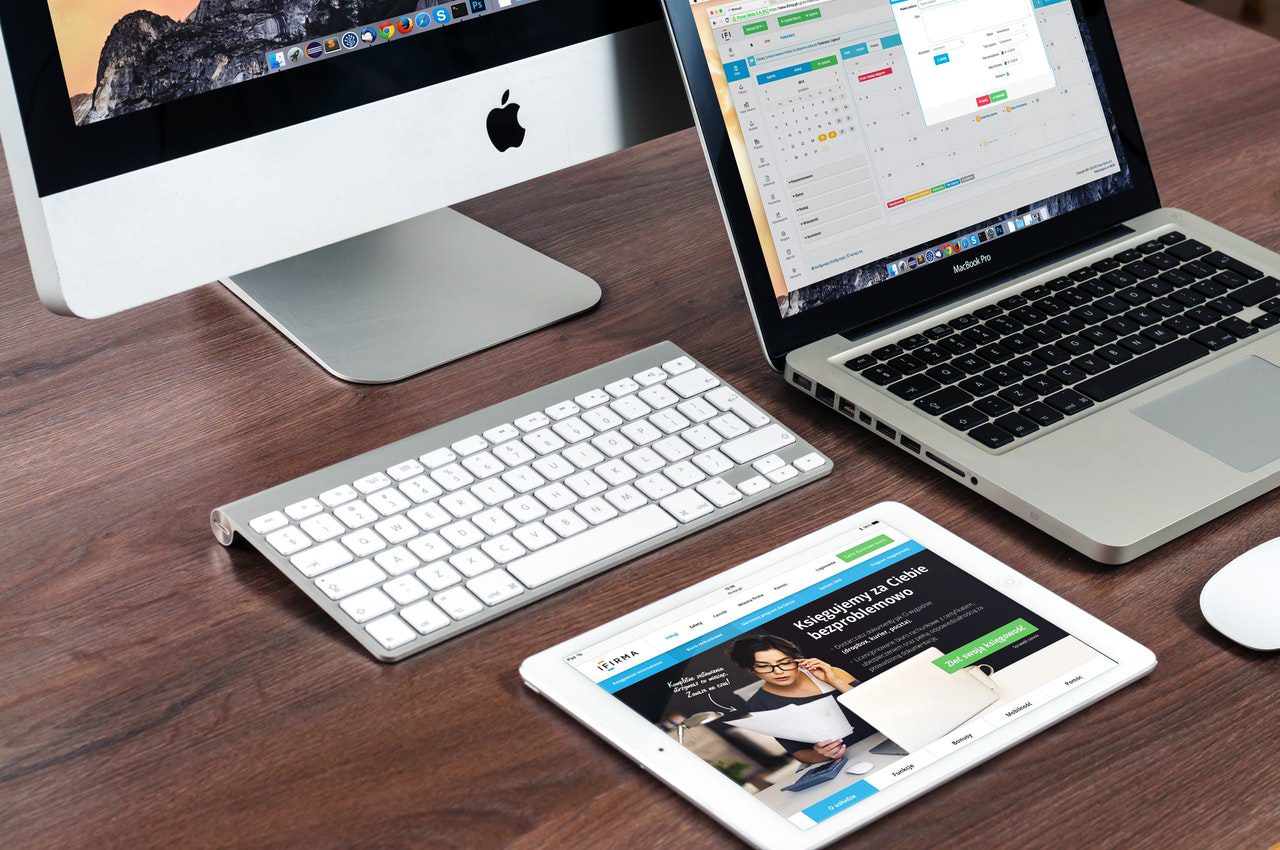 Building a website is a vital part of any business in today's world. The internet is an everyday tool almost everyone in the world uses, and having a website enables you to engage with an ever-growing customer base. There are a lot of options out there to build a website, and whether you go to a code your own, go to website building service, or hire a professional developer/designer, the choice isn't an easy one.
Website Building Sites
If you've watched many videos on YouTube or listened to any Podcasts in the last few years, then you've probably seen ads for services like Squarespace or Wix. These sites offer the ability to create your own professional looking websites through their company. These are website building sites. They are straightforward, easy to use, and give people the ability to create websites without years of education in coding. You pay these services, and they give you some templates for websites and online stores. Like anything though, there are pros and cons to everything. So let's look at some of the most popular website builders out there:
Wix
Wix is one of the most popular and highly rated website building sites out there. It comes in a multitude of different price packages for whatever your needs might be ranging from free to $500/month. Some of the features that Wix offers are mobile optimization, an online store option, domain name, and social media integration. Wix has an easy to use and intuitive editor with over 300 different templates, giving you a wide array of personalization capabilities. One of its best points is the drag-and-drop editor that allows you to essentially point and click your way to a beautiful website.
One of the biggest downsides of Wix, however, is that it's not the most SEO friendly platform out there. Poor SEO can really slow down the organic growth of your platform. The ease of its user interface is also something that can eventually hamper Wix since it can make large changes difficult to do. It also makes customizing your site in your own unique way difficult, do to the cookie-cutter nature of these services. Wix also makes it difficult to export your website data if you ever want to change services, and for any decent-sized company, the more expensive premium packages are the only ones worth considering.
Pricing for Wix :
Free: Free
Combo: $14.50/month
Unlimited: $17.50/month
Business Basic: $25/month
Squarespace
Squarespace is a big competitor of Wix. While both offer very similar services, they each have their own fans. Squarespace really excels at making visually aesthetic and beautiful websites. With gorgeous templates, you can really make a memorable impression on anyone who visits. Squarespace also has the drag-and-drop feature that makes website building simple and intuitive. The backend design, or the user interface for its customers, is also beautiful, which gives off a polished and measured feel to it. Squarespace offers 24/7 customer support that is helpful and always there should any problem arise.
The biggest slight against Squarespace is that it is not very customizable. Beyond the templates offered by the service, there is very few, if any customizable options to really give your website a personal touch. Like any template service, Squarespace suffers from the fact that everyone uses the same set of designs. While the websites themselves can really look beautiful, they also look just like any other Squarespace website, so making a website that really sticks out can be a challenge. One of Squarespace's biggest selling points is its eCommerce options, and while they're solid, there are a lot of better options out there can be used. If you want a website to sell your merchandise, Squarespace probably shouldn't be your first stop.
Pricing for Squarespace:
Personal: $12/month
Business: $18/month
Online Store (Basic):$26
Online Store (Advanced): $40
WordPress
WordPress is probably the oldest website building sites on the market, and arguably the most popular. A primarily free blogging website, WordPress offers people the opportunity to post their own thoughts giving them a platform. Since 2003, they have expanded, like its competitors, into a website builder that thrives on template designs and user-friendly interfaces. With a simple design which allows its users to easily and freely edit their websites, WordPress has made a name this market. There are also a wide variety of 3rd party plugins that allow going beyond WordPress's offering.
Although the service has been around for over a decade and a half, its offerings are somewhat limited, and the user interface, while intuitive, can be frustrating at times. The templates are also limited and offer minimal customization for personal branding.
Pricing for WordPress:
Free: Free
Blogger: $3/month
Personal: $5/month
Premium: $8/month
Business: $25/month
eCommerce: $45/month
Professional Design
The last option you have is to go to a professional designer or firm. This can be expensive, probably much more expensive than using one of the previously mentioned services. Though it is more expensive, there are some definite upsides to it as well. Firstly, you get the ability to personalize your website to a greater degree than any of the template-driven services. This allows you to have a more unique website, a more unique user experience for your visitors. A professional developer can create a user experience tailored to your target clientele. That alone can help drive sales or other business-related conversions.
While many of these website builder services have some SEO, going through a firm or a professional will open up a wider array of options to optimize your traffic. It's a design firm's job to understand these processes and how to apply them. A professional will tailor a website perfectly to what your business needs.
While cost is always going to be a major downside of hiring professionals, another downside is the time to launch. With any of the aforementioned services all you need to do is point and you have yourself a website. Hiring a professional is going to take time to prepare everything. Your time from hire to launch might be a couple weeks in this situation. The tradeoff for this, though, is that your website is entirely unique to your business and a lot more complete than using a builder yourself.
Conclusion
Ultimately, every website is a commercial decision. Whether you're a hobbyist trying to display what you've made, or a Fortune 500 trying to expand their brand, having a website is important. So is how you make it. This should be a business decision. You're the only one who knows what your business needs and what it can afford to do. Make sure you consider all the facts and do your own research to find what option fits you best.
Have any questions about the website building process? Contact us today!