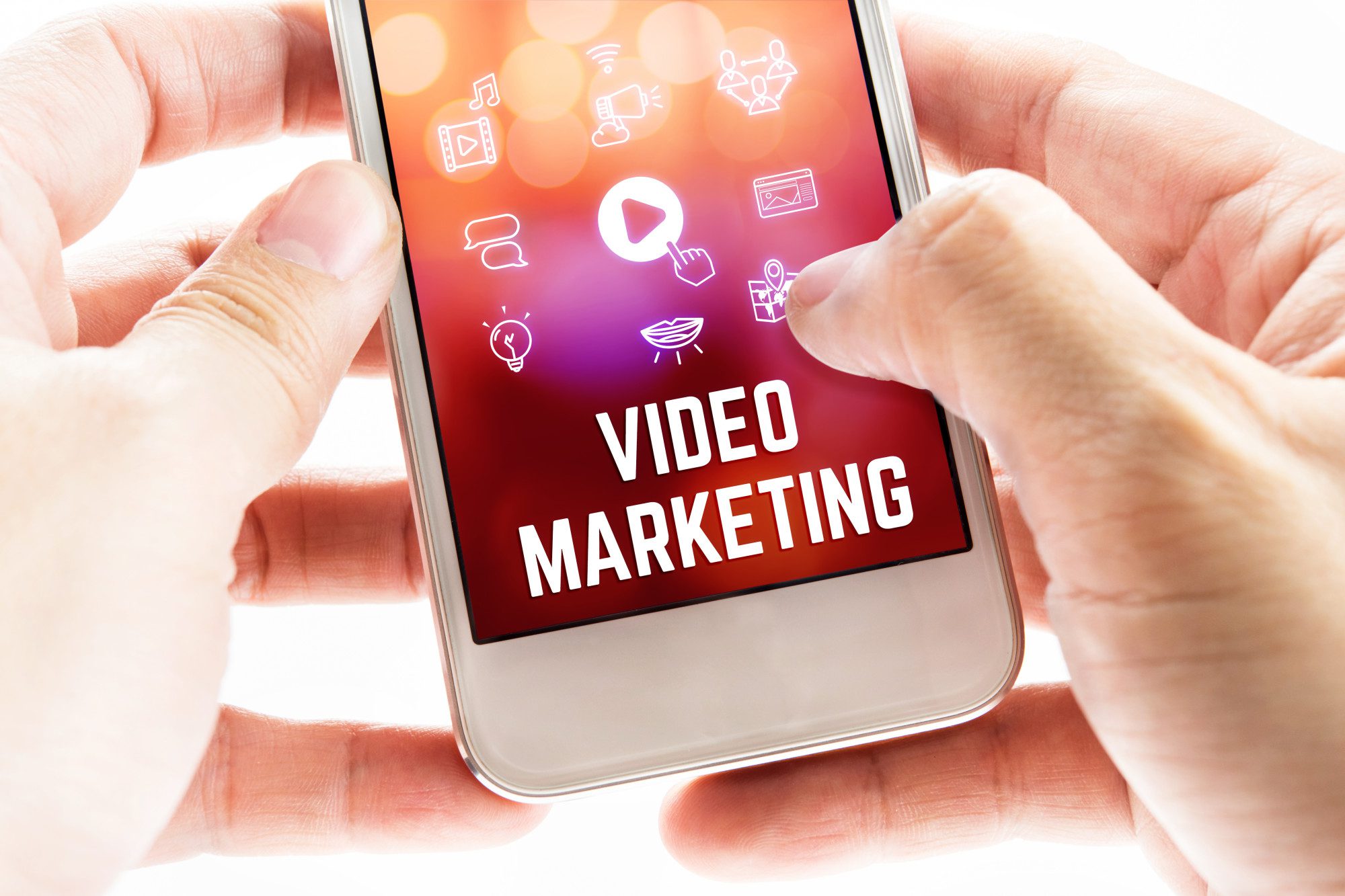 Wondering if you should add video production to your marketing strategy?
Our modernizing world brought about new possibilities for the business landscape. Many companies have moved on to digital means to promote their products. One of the most popular forms of marketing is video production.
Since people process visuals faster than text, videos have become effective marketing tools. However, not many know the benefits of video marketing. Are you looking to try producing videos?
This article covers why you should use video marketing in 2021. Videos are a great tool for all types of businesses. Read on to discover the benefits of video marketing for your business.
More Attractive and Memorable
Videos help you capture a browser's attention faster than images or text can. Colorful images and creative infographics are still effective. However, they're not as strong as videos.
Videos are more attractive because they combine your visual and auditory senses. You can also leverage videos to create a story about your brand. This allows users to retain information better.
A video is a great way to tell your story as a brand without overwhelming a user with too much. You can incorporate things like a voice-over that matches how you want your users to feel. If you look for a "green screen studio near me", you can add compelling visuals in the editing process.
Boost Website SEO
If you own a website, you may already be familiar with SEO or Search Engine Optimization. Most search engines like Google use keywords to rank websites for their browsers. However, other factors can help boost your SEO.
Google's goal is to provide their browsers with relevant information. This means that content must have a clear purpose, more link shares, and a low bounce rate. This is why Google prefers websites with video content.
Videos are capable of holding a viewer's attention longer than reading text. This means that videos can give you a lower bounce rate. Videos are also more likely to bring traffic to your website. This gives you a higher SEO ranking.
Increase in Sales
Reports show that you'll see an increase in conversion rates when you add a video to your landing page. A video gives your users a better understanding of your product or service. This tends to influence their purchasing decisions.
People are more likely to buy a product or service after seeing others use it. Most people also search for videos if they want to learn more about a product or service. Buyers want to see how your products and services can enhance their quality of life.
This also means that video production can bring you a high ROI. Many marketers may avoid producing videos due to their limited budget. However, many also found that video marketing is with it.
Build Customer Trust
Videos are the most powerful tool you have if you want to build a foundation of trust. There are various things you can do with video production. This can range from webinars to explainer videos.
This visual format allows your buyer to see a real person. This evokes a feeling of empathy and emotion. These feelings can have a great impact on customer decisions.
One of the best types of videos that can foster trust is promotional videos. When introduced to a new brand, many first-time buyers may feel skeptical. However, videos allow you to connect with users and create a conversation.
More Informative
Videos allow you to disclose more information than an infographic or image can. Cramming details about your brand and products can overwhelm your users. However, you still want to capture their attention and share valuable information.
Video production allows you to explain everything you need to about a new product or service. You may place an explainer video on your landing page to draw in more visitors. You're not limited to real-life shoots either!
If you want to explain a complex concept, you can opt for animated videos instead. Animated videos are often more attractive and cost-effective. You don't have to waste time planning filming schedules or to get the right actors.
Animated videos can entertain your viewers and evoke a feeling of nostalgia. Whichever video format you choose, you're sure to provide valuable help to your users.
Rise in Demand
As the popularity of videos increases, so does the demand. More people are spending their time watching videos instead of reading articles. The average American internet browser spends at least six hours watching videos.
This means that internet browsers are likely to look for more videos. In the fast-paced digital world, images and blog posts are no longer enough to grow a loyal customer base. If you want to keep gaining customers and keep them around, you need videos.
Most of the global internet traffic comes from videos. Producing videos relevant to your brand's image will allow you to get more web traffic.
Caters to Mobile Users
If you're looking to optimize your SEO for 2021, you may want to prioritize mobile users. Experts estimate that by 2025, most of the web traffic will come from mobile phones. This means that your website and content must be responsive to mobile design.
Most people prefer to watch videos on the go. If you want your content to hit your target audience, opt to create video content. Publishing videos on YouTube gives your brand more potential to grow.
Gets More Social Shares
Social media marketing is crucial to success for online businesses. Everyone is on social media nowadays. So if you want to reach your target audience, you need to have a social media marketing strategy.
One way to build your presence on social media is by posting videos relevant to your brand. Reports show that videos get more social shares than any other type of digital content. An entertaining or emotional video is more likely to influence a user's actions.
Many social media platforms are beginning to incorporate video content. Some platforms like Instagram and TikTok base their content on videos.
Videos are shareable not only because they're entertaining. Videos offer practical value by sharing information and providing tips.
Tips for Marketing With Videos
Looking to incorporate videos into your marketing strategy? Here are some tips for creating a strong video marketing strategy.
Create an Upload Schedule
No matter what type of content you deliver, your viewers expect regular updates. Refer to your marketing videos as a campaign instead of single random posts. Regular uploads create a foundation of trust between you and your customers.
It encourages your current following to come back for more content. You may also leverage your upload schedule to create momentum for a new product launch.
A consistent upload schedule allows your audience to stay engaged. Consistency also helps you establish yourself as an authoritative figure of your brand.
Optimize Videos With SEO
Uploading videos can boost your website's SEO. However, you can take this further by optimizing your videos with SEO. Google indexes their YouTube videos.
This means your brand is more likely to show up when people search for your brand or a certain keyword. Define a primary keyword that's relevant to your brand or product.
Optimize your videos by incorporating these keywords and phrases in your descriptions. You may also add these to your video titles.
Involve Your Customers
When your customers see themselves in your videos, they feel more involved. It allows them to think that you care for them and have a genuine desire to deliver to their needs. Customer testimonials are great ways to start.
Testimonials also serve as social proof, meaning you can attract more people. Aside from testimonial videos, you may also try Q&As about your product and brand. Encourage your customers to work with you by filming themselves using your products.
Show Your Personality
Use your videos to show off your culture as a company. People are more attracted to videos that are entertaining and full of personality. Show your customers what sets your business apart from your competitors.
You may also show off your values as a company. This humanizes your business and allows people to connect with you. People are more attracted to brands that share their values and morals.
It allows them to attach themselves to an authoritative figure. You may also tell stories about your company and your products.
Track Your Progress
Tracking your progress to crucial to any business endeavor. If you're trying out a new strategy, ensure to track its analytics. This gives you a hint on how well your videos are performing.
Use your analytics to manage and improve your content. You may use this to improve your strategy and get the most out of your video productions.
Video Production for a Powerful Marketing Strategy
Are you looking to boost your brand's relevance in 2021? Here are some reasons why your brand needs video production in the coming year. Videos are powerful tools, allowing you to build trust and increase sales.
Thanks for reading our article! Looking for a video production team? Contact us today and discover more of our services!