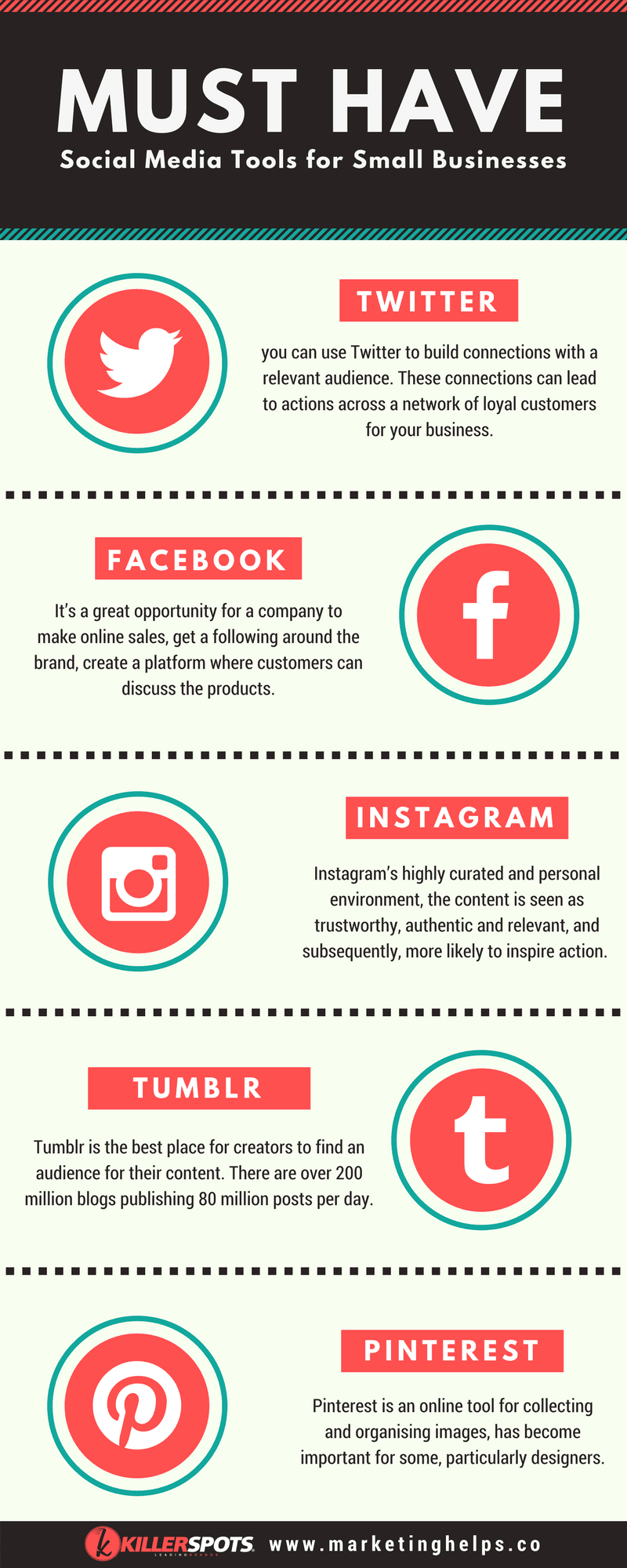 ---
Must have Social Media Tools for Small Businesses
Here are some must-have social media tools for small businesses
Twitter
You can use Twitter to build connections with a relevant audience. These connections can lead to actions across a network of loyal customers for your business. As a local business, you can use Twitter to promote special promotions, deals and or coupons to your followers and audience. There are a lot of different strategies to use for this.
Facebook
Facebook is a great opportunity for a company to make online sales, get a following around the brand, and create a platform where customers can discuss products. Marketing on Facebook has become essential for any business to have a strong social media presence in the digital world. Therefore, with over 2 billion monthly active users, there's no reason to leave this section of your audience potential untapped.
Instagram
Instagram's highly curated and personal environment is more likely to inspire action. The content is seen as trustworthy, authentic and relevant. Additionally, over the past couple of years, Instagram has become a powerhouse in the realm of social media. With over 700 million monthly active users, the platform has become a great place to share content with your audience.
Tumblr
Tumblr is the best place for creators to find an audience for their content. There are over 200 million blogs publishing 80 million posts per day. Therefore, it's a great way to get your content seen by a large number of users.
Pinterest
Finally, Pinterest is an online tool for collecting and organizing images. The platform has become important for some people to find inspiration and new ideas, particularly designers.
Have any questions? Contact us today!