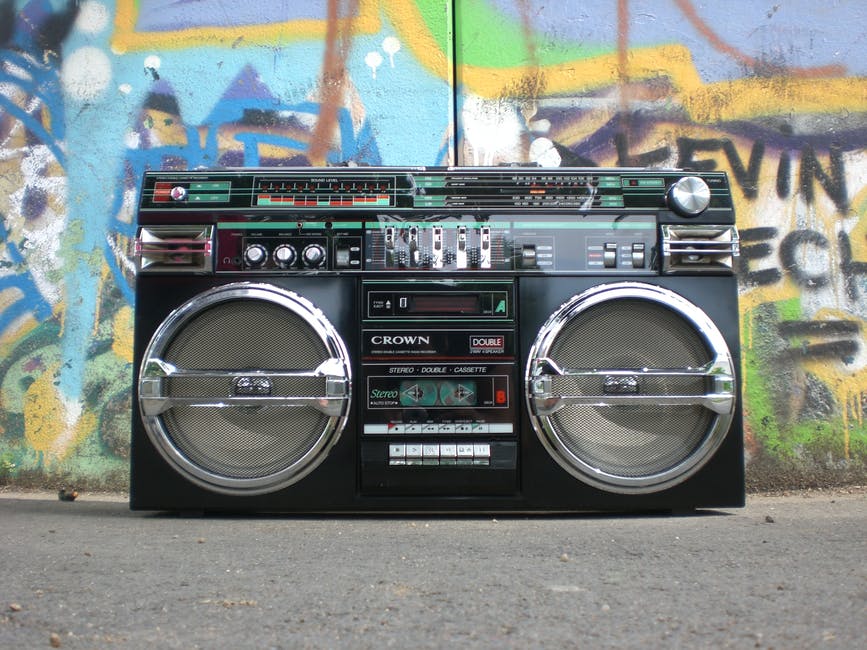 While some question radio's influence on the market, it remains a powerful communication and marketing medium. According to statistics from a recent survey, 244.5 million people listen to radio stations each month.
Out of these, 92% listen over airwaves live while the rest use online radio. Seeing as the radio will continue to dominate the years to come, it seems automatic to advertise through the platform.
Well, not so fast because there are thousands of brands all competing for the same consumer attention. To stand out, you'll not only need a consistent campaign but a perfect radio ad script as well.
Below is a run-down of the top radio ad script examples that produced incredible results for their companies.
1. Marmite, "The Mondays"
Adam & Eve/ DDB went over and beyond to provide one of the best radio ads of all time. The script? It was written by the two talented creatives Ben Stilitz and Colin Booth, in early 2016 before the campaign aired later that year.
Unlike most radio ad script examples, this one uniquely highlights the consumers' problem and then presents the advertiser as an instant solution. This is all through an empathetic tone to tell the listener they're together with them. The radio ad script example goes like this:
"Are you having a case of the Mondays? Do you experience a once-a-week sore personality, swollen mood, or inflamed temper? The Maritime on toast for breakfast could be what you need. Its anecdotally proven to help families smash through the start of their week. To report a case of Monday's call the Maritime helpline. Hate Mondays, Love Marmite."
Regardless of public opinion, Marmite "The Monday's" will go down as one of the best radio ads. Because of the excellent work, the script won the Ariel Awards for best radio ad in 2016.
2. Dove "Self Conscious"
In 2005, Dove, one of America's pioneer personal care brands, launched a radio advertising campaign to improve how women see themselves. The results were spectacular since many women became more confident in their natural look after.
The brains behind this successful radio ad script example are Samuel Lotze and Miguel Nunes, who put it this way:
"The more someone makes you think about your body, the harder it becomes to ignore. Your tongue, for example. Normally, you hardly notice it's there, but now I've mentioned it, you can feel your tongue pushing against your lower front teeth. You notice your tongue feels a little too long for your mouth, and then you constantly move it about."
"A few seconds ago, you hardly noticed your tongue, and now you can't stop thinking about it. Now imagine the hundreds of messages girls are exposed to daily, subtly changing how they think about their bodies.
See how you can help at selfesteem.dove.co.uk. Dove. Be your beautiful self."
The sub-conscious tour of this radio, as the script takes you through, is well-thought. Plus, the call to action at the end is clear, which makes it one of the greats.
3. Radio Center "See Radio Differently"
Radio-center released the "see radio differently" campaign in 2016. Created by Yan Elliot, this radio script changed people's perception of radio and its marketing potential.
While there have been different ads to date, all with different scripts, this is an example of the script that stood out most:
"Announcing a technological breakthrough. A marketing tool so immediate that your message could reach the nation at the speed of sound. Okay, look, it's radio. Yes, radio. And because it's so simple to make, you can write a brilliant ad today, record it in the morning and be on air by the evening. Don't worry, you can still sound fussy. See radio differently at radiocenter.org."
This is one of the high-performing radio ad scripts to date. It has everything from humor to sarcasm that brings out the fun side of the radio.
4. McDonald's "Driver"
McDonald's is one of the heavy radio advertising brands today, with each ad not beyond a 15-second radio script. But, in their latest radio script, by Graham Lakeland and Richard Robinson, McDonald's use the power of curiosity in their ad.
The script goes this way: Background voice:" Okay, Sophie, if you could turn left here, please. Mirror, signal, and maneuver. Now slow down and come to a complete stop."
Girl voice: "Is this okay?" Background voice: "Good and apply the handbrake, now window down." McDonald's representative: "Morning, can I take your order?" Background voice: "I'll have a bacon roll, please.
Give in the delicious bacon roll from McDonald's. Three rations of delicious bacon in a soft white roll with either ketchup or sauce."
While it's purely a promotional ad, they put it in such a way as to hook and keep your mind till the end.
5. Waitrose "We're Leaving"
Radio advertising isn't all about marketing. In some cases, like with Waitrose's "We're Leaving" campaign, it's to send a message.
After Waitrose and Ocado ended their nine-year working relationship, Waitrose used a radio ad to inform its consumers of the break. Here's how the 10-minute radio ad script example looked like:
"Hi Ocado, it's Waitrose. Listen, it's been fun, but we're leaving, and we're taking the Kiowa. You know, the love-life multi-seeded Kiowa and our essential extra Macheda number one fair trade coffee and dutchy organic broccoli.
We should probably throw in our avocados cherry and smoked salmon and Scottish fish fingers. Oh!, and we mustn't forget our fresh essentials. Voicemail full."
"On the first of September, we're partying ways with Ocado. So if you're looking for Waitrose branded products, the only place to find them is in our stores or Waitrose.com"
6. 2 Hiscox Business Insurance 'Synth'
This ad script by Alex Grieve and Adrian Rossi produced great results and was among the best in 2018. Hiscox highlighted the problems in the cyber world and how it can provide a solution for them through live tracking.
This is how the radio ad script sounds:
"Malware, phishing, identity theft. Every day, cybercrime is getting cleverer, with criminals deploying new techniques that could damage your business. For example, this ad has been voiced by me, a professional actress, and a synthesized AI copy. Could you tell who was which?"
"At Hiscox, it's this type of threat we make it our business to know. That's why our Specialist Business Insurance helps you stay one step ahead of cybercrime. To find out more and to see what lines were real, go to Hiscox.co.uk/onestepahead. Hiscox. Ever onwards."
7. Morrisons "Feeding the Nation
The fourth-largest supermarket chain in the United States of America did an excellent job in reassuring all citizens during a confusing and stressful time. The script narrated how the supermarket services were to occur in chronological order.
To be precise, the radio ad script read something like:
"At Morrisons, on Tuesday the fourteenth of April, our stores will open earlier. Some days won't change, but Monday to Saturday it'll be 6 am – 7 am for NHS workers, 7 am – 8 pm for everyone else.
A whole extra hour! Morrisons feeding the nation. It's more than our job. Majority of stores, check Morrisons.com/storefiner for your local hours."
8. Disney+
As more and more people spent more time indoors, Disney took the opportunity to advocate for entertainment as a way to keep busy or distracted. Last year, this radio ad launched back in March had Disney make a big comeback in the entertainment scene.
The short adscript read:
"Disney invites you to test your Disney and Pixar knowledge. See how many of these iconic movies you can name" (a list of movie trailers appears for you to name). Whatever your score, now you can relive those moments and discover many more. With all the best Disney and Pixar movies. All these at $5.99 a month. Disney+. 18+ subscription required T & Cs apply."
9. Just Eat
Just Eat, the global online food delivery marketplace that connects consumers to restaurants, revamped its identity via radio advertisement. The campaign dubbed "Just Eat" was popularized by Snoop Dog doing a jingle of the slogan.
While much of the ad is a song, Snoop does an excellent job of mentioning some of the food products Just Eat deal with. For this reason, it's one of the top radio ad script examples in 2021.
10. Government Coronavirus Message
The Federal government, through radio stations, issued public awareness campaigns throughout 2020. These carefully written ad scripts helped the nation keep up with ever-changing policies and regulations. It went like this:
"This is an important update from the government about Coronavirus. We all need to stay alert to control the virus and reduce the risk of infection. Staying late means you must stay at home as much as possible, work from home if you can.
Besides, limit contact with others. Keep your distance if you go out. Wash your hands regularly. Do not leave home if you or anyone in your house has symptoms. Stay alert. Control the virus. Save lives."
Best Radio ad Scripts 2021
This is the list of top 10 radio ad script examples. While it's not definitive, as others could potentially make a list as well, it summarizes which radio ads have had the most impact.
If you'd like to book an ad slot for your campaign or just need help writing an ad script, contact us by visiting our website for more information.