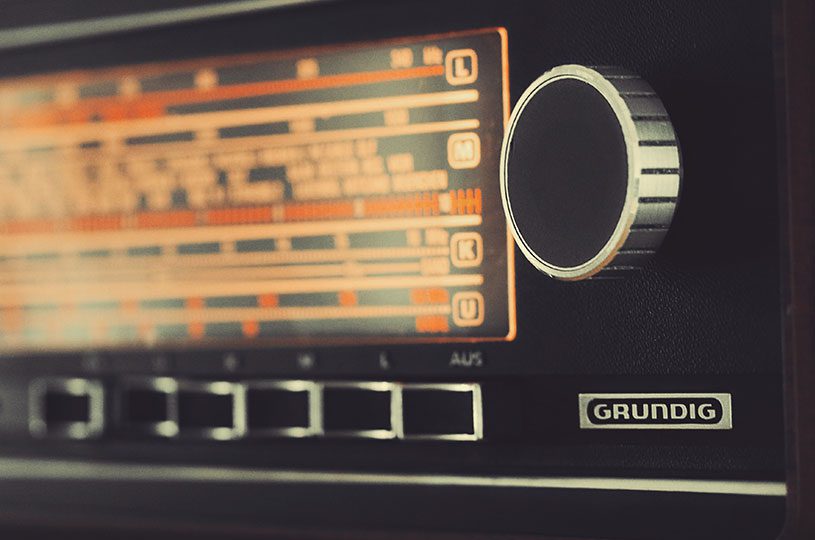 While it may seem that Americans are shifting from radio to streaming platforms to listen to music, that isn't quite the case. According to a 2021 Nielsen study, 88% of Americans listen to AM/FM radio weekly. That leaves plenty of opportunities for radio advertisements to reach their intended audience.
If you have a small business, advertising on the radio is a no-brainer. It has an incredible amount of reach, and a relatively low cost compared to other forms of advertising. But when writing a radio ad, what type of radio ad should you choose? There are many types of radio ads out there and deciding which style to write in can be a challenge.
In this blog, we've rounded up the top 6 types of radio ads. Here, you can learn a little bit about what they are, their effectiveness, and the pros and cons of writing in that style.
1. Straight Read
A straight read radio ad is the most straightforward type of radio ad. It's a produced segment where one or more voices read from a script about the product or service. Typically, the voice talent is talking directly to the audience, telling them about the benefits of the product and why they should buy it. Straight read ads typically will include a call-to-action at the end of the ad, usually directing the listener to call a phone number or visit a website to learn more and make a purchase.
Straight reads tend to be easier to write and produce than other types of radio ads. They're best suited for shorter ads, as well, usually at 30 seconds or less. Depending on the voice talent, however, they can easily be tuned out by the audience if the line delivery isn't engaging enough.
2. Live Read
A live read ad is similar to a straight read, but it involves a radio personality reading from a script live on-air. The host of the radio show or DJ typically reads these ads out during short breaks between the other segments of the show.
Live reads can help your company stand out from the crowd, as the host's familiar voice will hold listeners' attention. A popular host reading your radio ad can also sound like an endorsement, which could incentivize listeners to check out your services.
3. Jingle Ad
Often combined with the straight read, a jingle ad is one of the most popular types of radio ads. Jingles are effective at getting listeners to remember a brand, due to their repetitiveness and use of melody. When combined with a straight read radio ad, the talent will typically talk about the product or service, and then the jingle will play in the background and/or at the end of the advertisement.
Jingles evoke emotion, increase recognition, and can often get stuck in listeners' heads. If you combine a jingle with a memorable script for a straight read, you can create an effective commercial that will get listeners to follow your call to action.
Jingle ads can be a little more difficult to produce than a straight read, however. If you don't already have a jingle for your company, you'll need to write one or have a songwriter compose it for you. This can be costly at first, but the return on investment of a catchy jingle can be invaluable for future advertising.
4. Personified Ad
A personified ad is a type of radio ad where one or more speakers assume a character to deliver the script of the ad. These ads can be particularly memorable with the right script and voice actors, as they will catch listeners' attention due to their narrative nature.
A typical personified ad script will usually have a character voice a problem, and then another character offers a solution in the product or service that is being advertised. The characters will discuss the product or service and its benefits, and the ad can close out with a jingle, a call to action delivered by an announcer, or the characters themselves talking about what to do next.
Personified ads can be humorous or play it straight, but either way, you don't want the script to sound too cheesy. You can run the risk of making your audience roll their eyes, or become annoyed with the ad. A talented scriptwriter and voice actors can sell a personified ad effectively, but it may take several rounds of writing and recording to get it right.
5. Testimonial Ad
Testimonials can be a powerful tool to encourage radio listeners to purchase your product or service. Having a real customer record their thoughts on your product not only provides valuable feedback for your business, but it can be an effective type of radio ad. You can interview customers yourself, or request that customers send you recordings to utilize within a straight read ad. Keep in mind, however, that having a customer record their own audio may result in quality issues. If you or your producer has a good microphone and sound system, it may be worth the investment to interview the customer personally to receive the best quality audio for your radio ad.
6. Sponsorships
Finally, the last type of radio ad is the sponsorship ad. Sponsorships are a little different than most radio ads, as they are more subtle, but they can be quite effective. Like with a live read, the host of a radio show tells the audience at regular intervals that the broadcast is sponsored by your company. The host can then talk about your business, or just keep the ad to simple reminders to check out your product or service and thank you for sponsoring the show.
Sponsorships are more popular in other forms of audio advertisements, like podcasts, but they can still be effective on AM/FM radio. They take advantage of audience attention when they're the most engaged, which is when they're listening to the host talk about the topic of the day. You can reach out to local radio stations to ask about sponsorship opportunities.
Killerspots can Write All Types of Radio Ads for Your Business
No matter which type of radio ad is best for your business, Killerspots can write and produce effective and engaging ads for you. Our agency has been crafting killer radio spots for our clients since 1999, with award-winning results. Get in touch with us today for a quote, and you'll be hearing your company's name on the airwaves in no time.