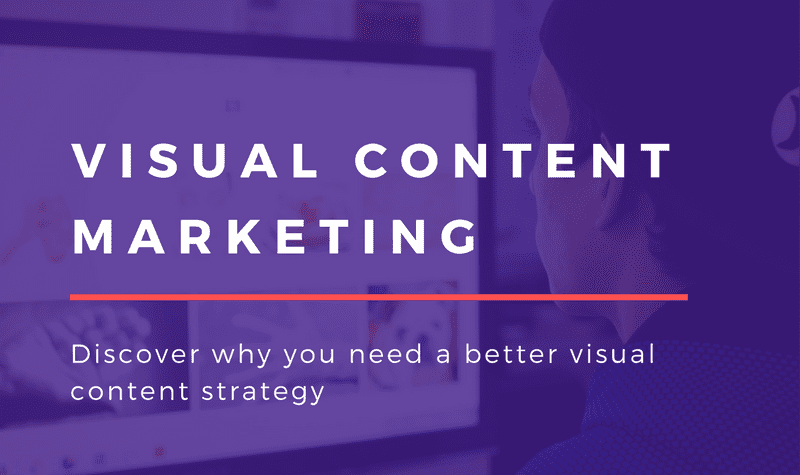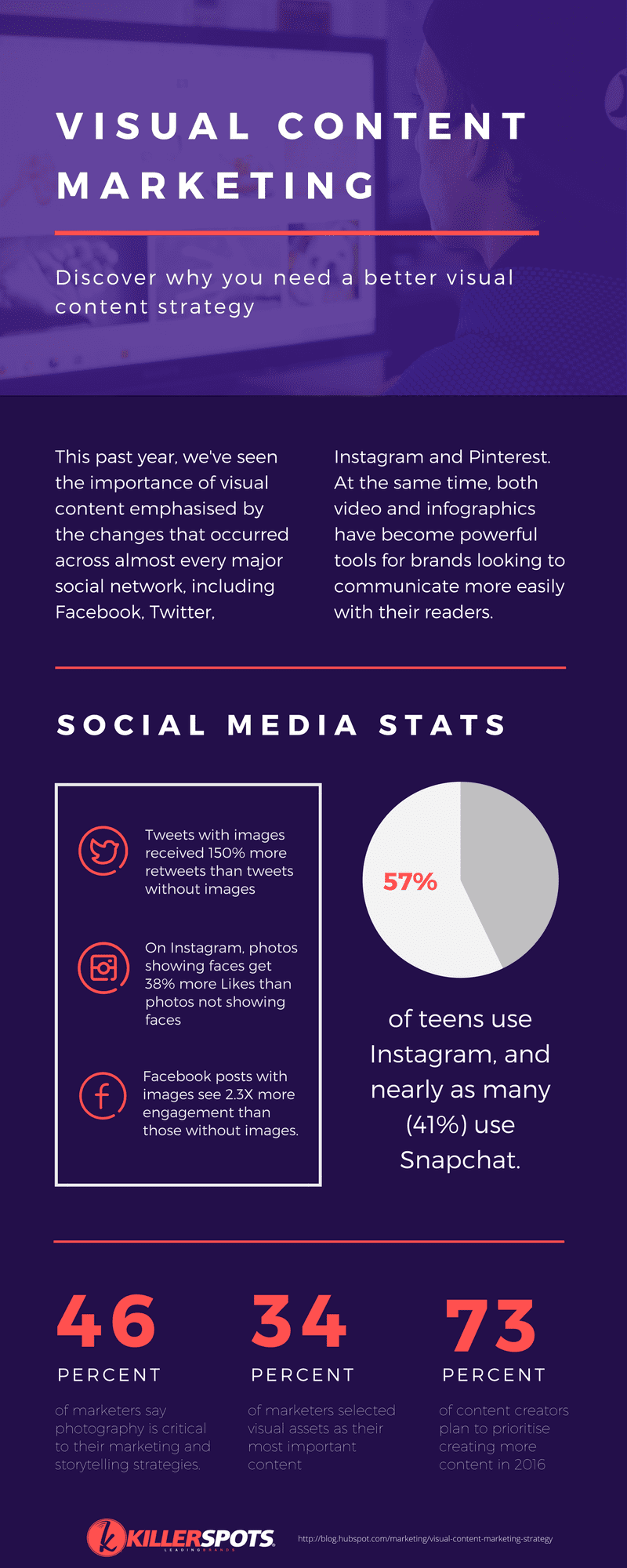 ---
Visual Content Marketing
Discover why you need a better visual content marketing strategy
Content is everywhere. From viewing street signs to reading articles on the internet, content is a major part of our day-to-day lives. Anyone can start a blog and create content, but great content marketing is about creating stellar content with a purpose and strategy. This past year, we've seen the importance of visual content emphasized by the changes that occurred across almost every major social network. Including Facebook, Twitter, Instagram, and Pinterest. At the same time, both video and infographics have become powerful tools for brands looking to communicate more easily with their readers with visual content marketing.
Social Media Stats
Tweets with images received 150% more retweets than tweets without images.
On Instagram, photos showing faces get 38% more likes than photos not showing faces
Facebook posts with images see 2.3x more engagement than those without images
57% of teens use Instagram, and nearly as many as (41%) use Snapchat.
46% of marketers say photography is critical to their marketing and storytelling strategies.
34% of marketers selected visual assets as their most important content
73% of content creators plan to prioritize creating more in 2016
Have any questions about visual content marketing? Contact us today!