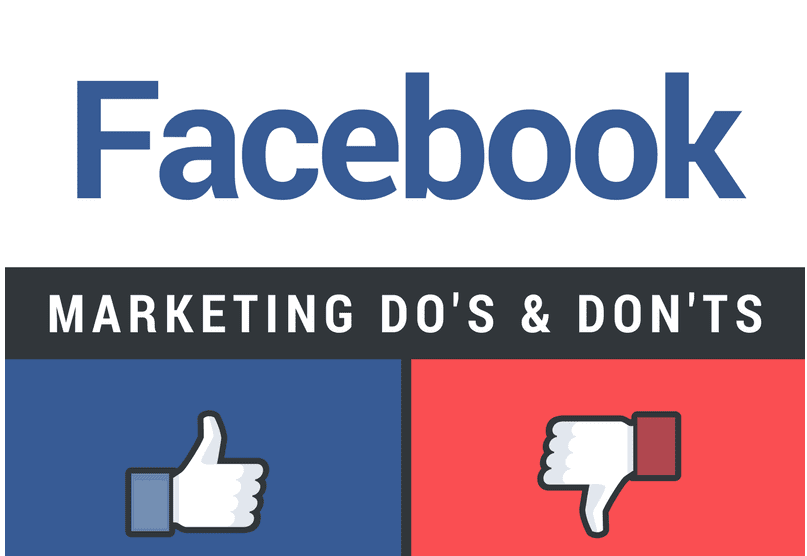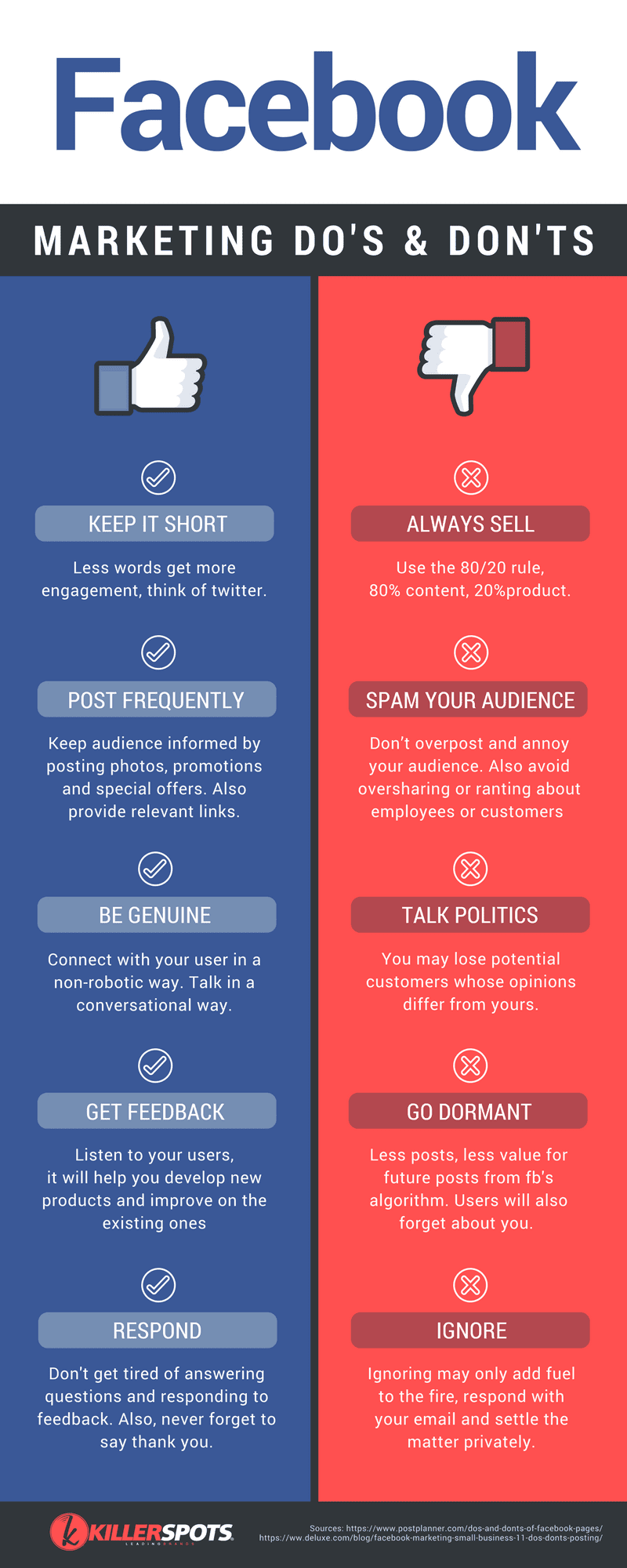 ---
Facebook Marketing Do's & Don'ts
Facebook marketing has become essential for any business to have a strong social media presence in the digital world. Therefore, with over 2 billion monthly active users, there's no reason to leave this section of your audience potential untapped.
Here is a list of do's and don'ts
Do's
Keep It Short
Fewer words get more engagement, think of Twitter.
Post Frequently
Keep your Facebook audience informed by posting photos, promotions, and special offers. Also, provide relevant links.
Be Genuine
Connect with your user in a non-robotic way. Also, talk in a conversational way.
Get Feedback
Listen to your users, it will help you develop new products and improve on the existing ones
Respond
Don't get tired of answering questions and responding to feedback on Facebook. Also, never forget to say thank you.
Don'ts
Always Sell
Use the 80/20 rule, 80% content, 20% product
Spam Your Audience
Don't overpost and annoy your Facebook audience. Also, avoid oversharing or ranting about employees or customers
Talk Politics
You may lose potential customers whose opinions differ from yours
Go Dormant
Fewer posts, less value for future posts from Facebook's algorithm. Users will also forget about you.
Ignore
Finally, ignoring may only add fuel to the fire, respond with your email and settle the matter privately
Have any questions about Facebook Marketing? Contact us today!