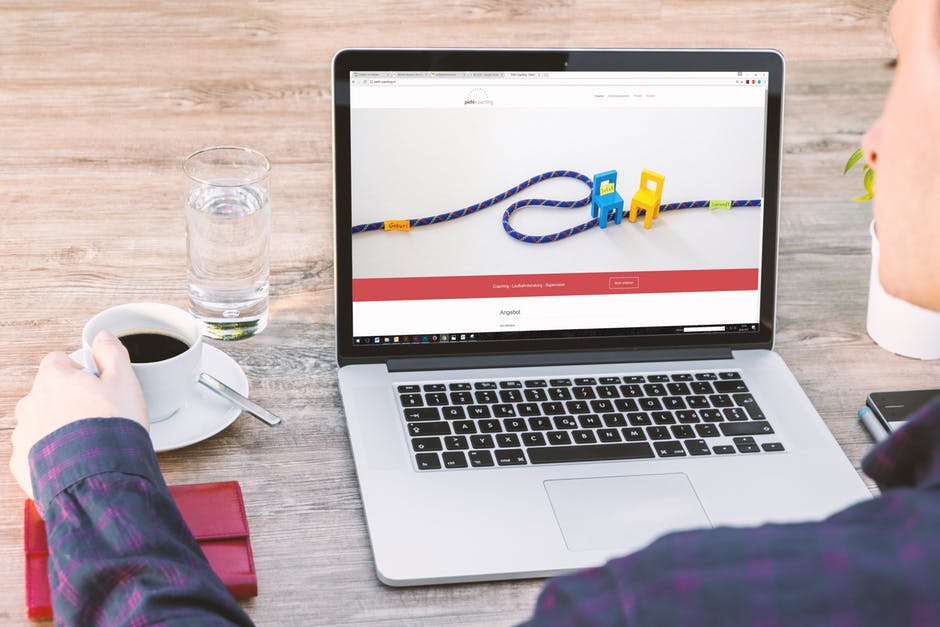 People are busy, always on-the-go while looking for the next big thing. Consumers expect companies to keep up with their needs. Otherwise, their digital experience won't fit in with their life in the real world.
So how do you give customers what they want?
With a user-friendly website, you can make your customers' lives a lot easier. UX design could also boost your business.
According to research, a well-designed user interface could increase conversions by 200%. Meanwhile, a better user experience design could increase conversions up to 400%.
By now, you're probably wondering what user-friendly web design entails. Keep reading to discover what makes a good website through user-friendly design.
1. Start Responsive
Most people keep up with the world from their smartphones.
According to research, 61% of site users will choose a competitor's mobile-friendly site over one that's not. Meanwhile, 45% are less likely to visit a site a second time if they had a poor user experience.
To develop a user-friendly website, you first need to keep your mobile users in mind.
Make it easier for people to use your website from their smaller screens. This can include creating a mobile-friendly or responsive site.
To optimize for mobile users, keep navigation, font sizes, and buttons in mind. Photos and videos should all scale for smaller screen widths.
Otherwise, your mobile users will end up pinching and zooming out, trying to see your content.
2. Simplify the Nav
People can't explore your website if the navigation is difficult to use.
For a user-friendly website, simplicity is key. Make sure the navigation is easy to use and understand. Try not to complicate the nav with multiple tiers, either.
Instead, minimize the number of sub navigations you use. Make sure each page is named appropriately and clearly. That way, your site visitors can get around without struggling.
3. Show Your Logo
How will site visitors recognize your website is yours?
Branding is also an important component of user-friendly web design. People expect to see your logo in the top left corner. They should also have the ability to click on the logo to return to the homepage.
For additional branding, keep your color scheme and imagery in mind.
Keeping branding consistent throughout the design will help avoid confusion. If people switch from one page to the next and encounter a completely different design, they might think they're on a different website.
Branding helps improve user experience by creating a seamless path from one page to the next.
4. Speed It Up
30% of consumers expect a website to load in one second or less.
If it takes forever for your pages to load, people might leave. After all, they're busy. When one website takes too long to load, they're likely to leave and take their business elsewhere.
Use this tool to test your website speed. The site will also give you recommendations so you improve your site speed. For example, you might consider using Accelerated Mobile Pages (AMP).
AMPs follow a set of standards meant to improve the mobile web experience.
AMP helps speed up your pages by optimizing your content. This feature is best for websites that don't require additional javascript or sophisticated functionality.
If your website is a little more complicated, you can create a Progressive Web App. These pages create an app-like experience for mobile users. The web page will look and feel like a mobile app without directing users to the app store.
Both of these page types are designed to improve user experience by speeding up that experience.
5. Set Up Search
Make it easy for your visitors to find what they're looking for.
Set up search functionality on your site. Most user-friendly websites display the search bar in the top right, above the navigation.
Adding search functionality will streamline the user experience. Instead of wasting time searching through pages one by one, your visitors can immediately find what they need.
Great websites that simplify the user experience also show site visitors your company is ready to help.
6. Clarify CTAs
Your CTA, or call-to-action, clarifies what you want people to do on that page. For example, you might want visitors to fill out a form or call your company.
Placing visible CTAs on the page will help you direct your visitors to take action. When you make the CTA clear (and easy to find), visitors won't have to wonder about what you want them to do.
Use an eye-catching color for your CTA button.
Meanwhile, make sure the button also resizes for mobile devices.
7. Clear Up the Content
Seeing a lengthy paragraph will make your visitors tired before they start reading.
Instead of giant blocks of text, break it up. Try to condense each paragraph to a few sentences, or shorten your sentences. You can also use headings, subheadings, and bullets to break up the text.
Reorganizing your text will improve readability.
Since people are always in a rush, making the text easier to skim and digest will keep your site visitors from leaving.
8. Balance It Out
Once you improve the text for your user-friendly website, consider your imagery.
It's important to create the right balance of high-quality images and text. Otherwise, you could risk overstimulating your visitors.
Stay careful not to overcrowd the page. Many companies are moving toward minimalistic design. This design uses more white space, allowing the content to breathe.
9. Make It Easy to Share
Use social media to your advantage. Make it easy for visitors to share your site content.
To do this, add social sharing buttons to your content. Making it easier for visitors to share your content will invite new customers to your site.
10. Add Accessibility
Accessibility for disabled, blind, or elderly users is important as well.
Consider following these guidelines to improve your web design for these visitors. That way, your site is easy to use for anyone who visits your site.
Website Goals: 10 Tips for a User-Friendly Website
Give the people what they want! With these tips for a user-friendly website, you can improve the user experience for anyone who visits your site. The better the user experience, the more likely visitors will become paying customers.
Contact us today for your user-friendly website!