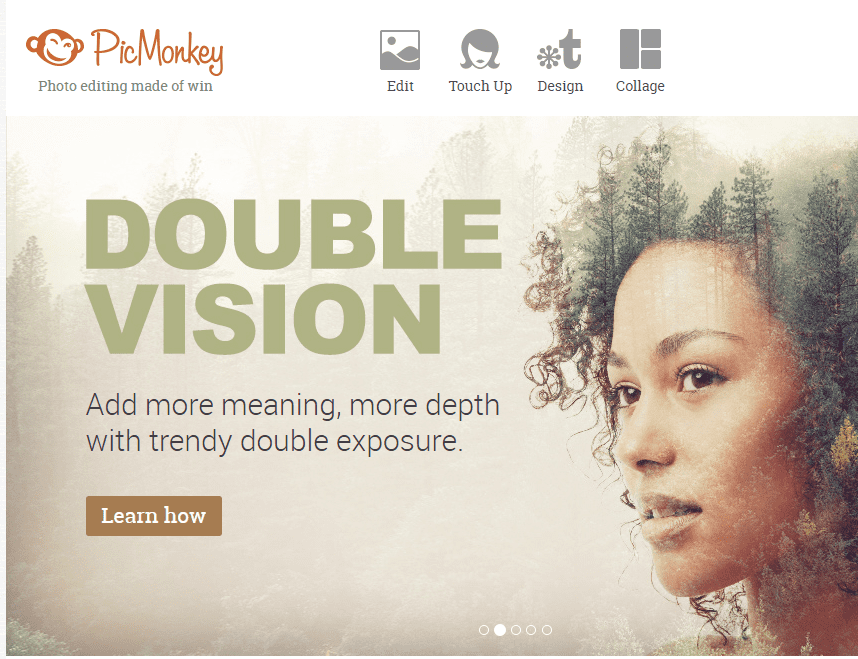 Social Media is all about the images. No one has time to stop and read about your day or what's hot and exciting in the world. They just want to see it. So how can you keep up if you aren't a graphic designer and can't afford to hire one? Here's our list of 5 simple and easy-to-learn online programs that you can use to create stunning graphics without the need for an art degree. Don't worry, Adobe won't be involved in this relationship so you can put away your wallet.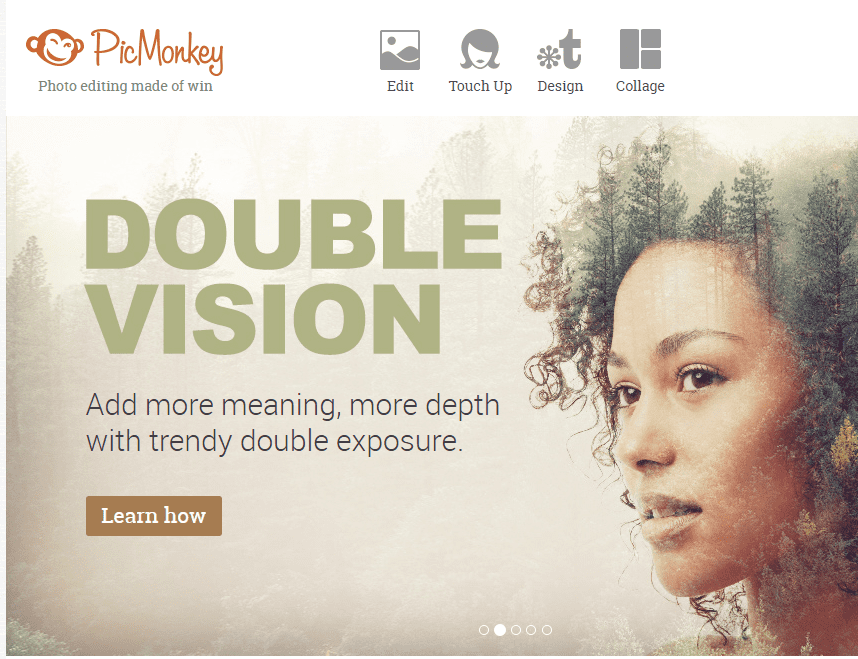 PicMonkey is photo-editing made easy. But they've also added features for design and touch-up as well. Their site is primarily free to use with a minimal upgrade fee for certain "Royale" features. With PicMonkey you can crop, add effects, touch up, add text, make collages or even add fun shapes, stickers and themed details to your photos. If you don't have a photo you want to start from, no worries. Just click the "Design" button on the homepage and create something totally from scratch.
Everything is very easy to find and set up to be completely user-friendly. But you will want to play around with it a bit at first, just to get used to all the features. This site is great for editing your photos before posting them to social media. Or adding a quick block of text to a flyer. Creating a great graphic for your next blog post.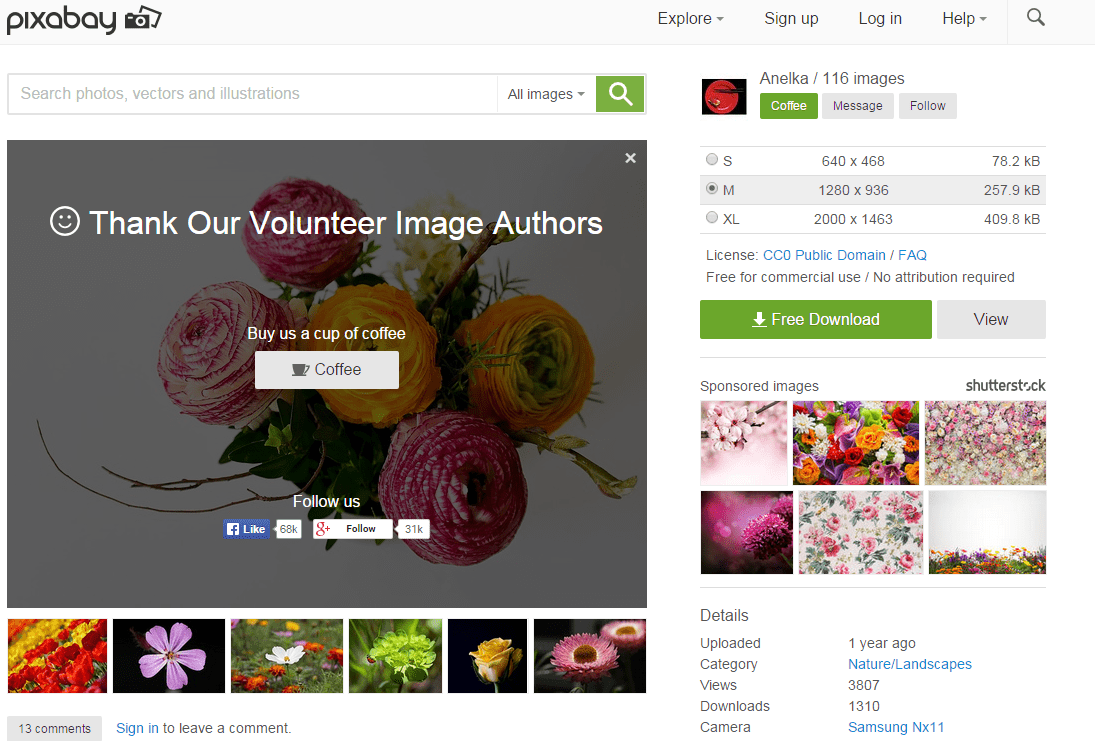 Perhaps you're thinking…. but I don't have any photos that I need to edit. I just need to access free, non-copyright photos to use for my business. Pixabay is perfect for just that. They have a staggering collection of over 420,000 quality images that won't come back to bite you in the legal ass.
They of course also have the option of upgrading to some paid royalty-free photos. But almost always you can find what you're looking for without needing to do that. They rely heavily on donations so after downloading multiple quality images; you might feel inclined to "buy them coffee"—but it's never required.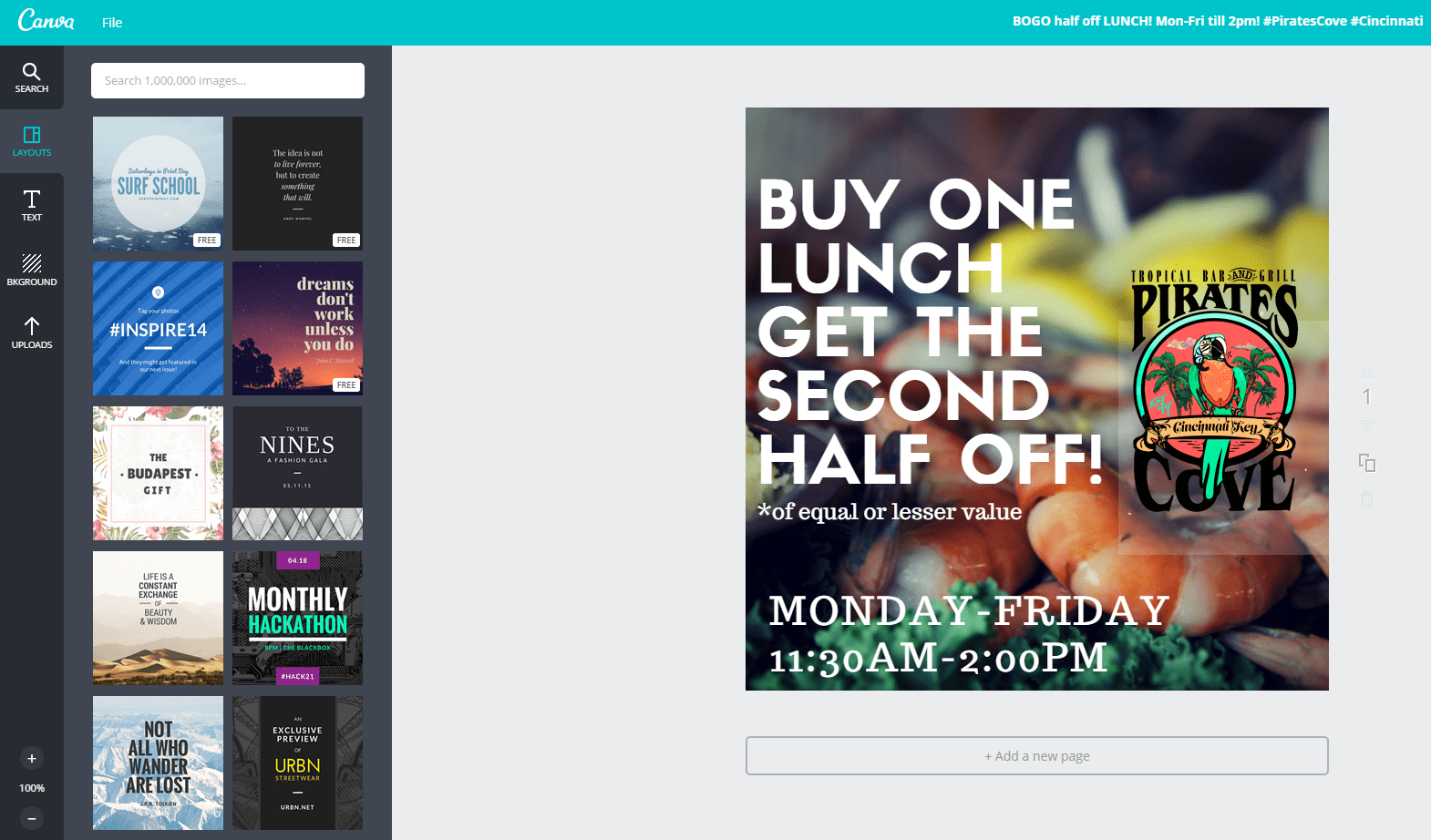 Canva is a newer platform that was beautifully designed to create stunning graphics with minimal effort. They have hundreds of "templates" organized into various categories such as, "Social Media, Documents, Marketing Materials, Email Headers, Blogging and Books" and more. Each template is sized properly for the platform is was created so no worrying about sizing issues. There are usually about 3 free templates per category that you can use or pay an upgrade fee to use all the features.
Canva is similar to PicMonkey in that they have many of the same editing features but Canva's templates are a time-saver for sure and also highly beneficial if you aren't "layout-inclined". You can also save your pieces publicly or privately if you choose. Publicly allows you to share your work with others in the community and also see what else is being created. It's a great place for inspiration, or just to ask questions if you aren't sure how to improve your work.

While Dropbox might not seem like a graphically-inclined site to choose, it's actually invaluable if you take a great deal of photos using your phone or want to quickly exchange graphics between desktop and mobile. The app and desktop icon interact with each other. So if you set your photos taken on mobile to auto-upload to Dropbox, the next time you open your desktop, they'll all be there—ready to use.
The same applies for editing. If you use one of the great platforms listed above to say, create a stunning graphic for your next Instagram post, the only way to upload it to Instagram is on your mobile device. No problem! Just save that graphic to Dropbox, and it will also be on your phone. Then you can easily open it, save it to your phone, and share to your heart's content. Plus Dropbox gives you 2GB for free. If you find you need more than that, upgrading to 1TB of space will cost you just $9.99/mo. Incredibly simple, not to mention a great back up system in case you deleted something from your phone or desktop you weren't quite finished with. And you can access all your photos/files anywhere you are.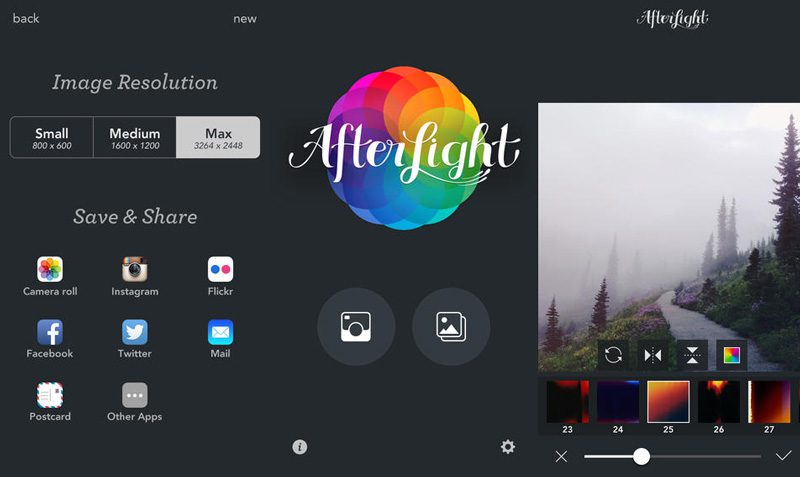 What if you just want an amazing app for mobile use for those on-the-fly times when you can't sit down at your desktop and create the perfect image and take lots of time doing it? Afterlight is the app for just that! It has 74 of the most beautiful filters. 78 natural textures and 128 frames for you to create just the right look.
It's awesome if you hate the "perfect square" shape of Instagram photos and want to add more character to those images. Afterlight is very easy to use and once you've created the perfect look— sharing is simple with the "save & share " feature. Here are some shots edited with Afterlight.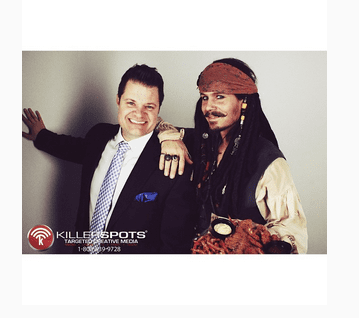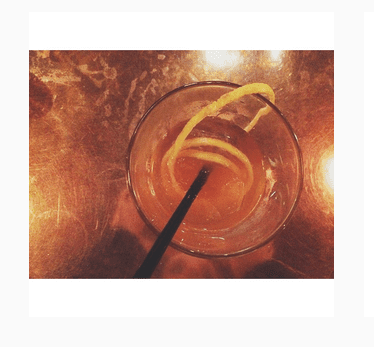 Contact Killerspots Creative Team for any design needs you may have. http://killerspots.com/