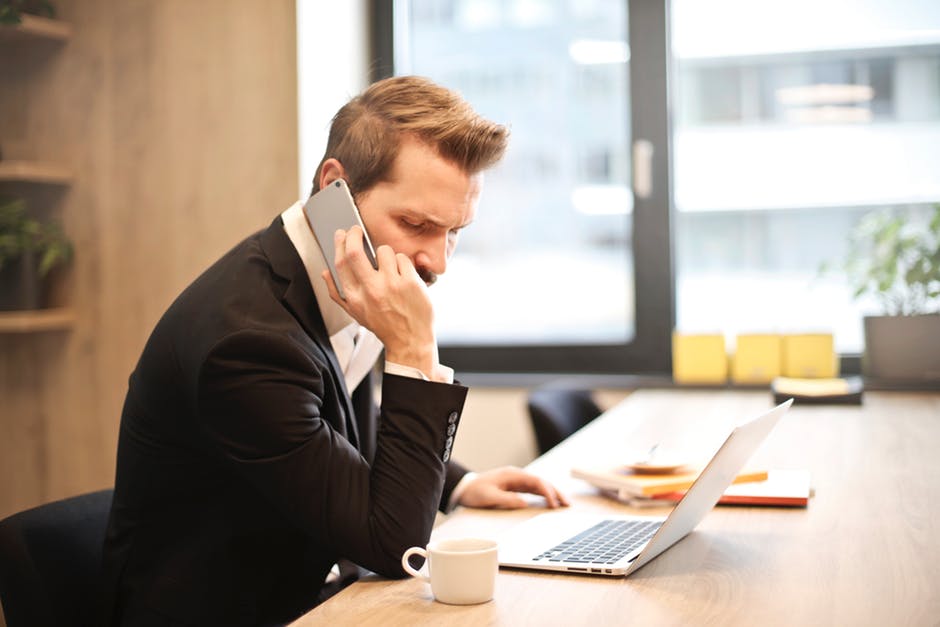 The scenario's not new: you call up a company to make a payment and are met with an annoying, robotic voice placing you on hold. Next, the repetitive elevator music comes, and you're in for a long hour waiting on the phone.
The problem is that roughly 60% of customers in this situation will hang up. That fact still holds true today. That's why it's so important to have custom on-hold messaging that speaks to your brand marketing efforts and keeps clients engaged.
So, are you ready to learn all about the benefits of implementing a custom on-hold for business calls? Check it out in this guide to customized on-hold recordings!
1. Improve Brand Recognition
When clients call your business, they're looking for individualized support. And when you have a standardized run-of-the-mill recording, there's no way to create that personal connection with your callers.
Instead, your business blends into the countless others that use the same on-hold greeting or music. What could have been the chance to connect with clients becomes a lost opportunity.
When you add on-hold recordings, however, you give yourself the chance to make your brand voice heard and to reinforce your messaging. You can promote what your company is about, strengthening your brand.
Remember, every interaction you have with a customer is a valuable business opportunity. It's important to make use of those interactions and maximize them.
2. Create a Professional Image
Let's play out a scenario here. Say you're on the phone with two different companies. Both of them place you on hold.
One business gives you an engaging message in a professional tone, describing their new product line. The other throws you into a dark void of silence, forcing you to wait in boredom for a representative to get back to you.
Using a custom on-hold message helps diminish some of the boredom associated with waiting on the line. And it gives you a chance to show off your business's professionalism.
The reason why this is the case is that customers' first impressions, which are sometimes your on-hold messages, make a huge difference as to how they perceive your business. The better your hold messaging is, the more professional your business seems.
3. Boost Your Revenue
This might seem strange, but hear us out on this one. When customers hang up the phone, you lose potential business. And when you lose business, you lose business revenue.
Companies might think that investing in custom on-hold messages is a wasted expense. However, if you consider the fact that the majority of clients will hang up the phone due to poor on-hold messaging, it's actually a good investment.
By investing in custom on-hold messages, you can make the wait-time seem shorter, too. This keeps customers on the line because they don't realize how much time they're on the line. That connects you to them and enables you to pitch a sale much faster.
Finally, you can actually include information about new products in your on-hold messages. This could entice customers to make additional purchases that they hadn't originally planned on.
4. Keep Callers on the Line
A major part of keeping customers on the line is having strong on-hold messaging. That's because many customers who are left to wait in silence end up hanging up the phone!
Keeping callers on the line is important. Even though sometimes it's unavoidable to put clients on hold, it's still important to make sure that you do everything you can to make the experience a positive one.
When you use custom on-hold messages, you can make the experience more positive. Plus, you can actually make it more productive by offering information or product recommendations as part of your recording.
Using your on-hold message as a place to offer client education reduces the likelihood that your clients will hang up because you make it a more pleasant and useful experience overall.
5. Create a Better Customer Experience
What's surprising to many businesses is that custom on-hold messaging actually keeps customers less stressed than using silence or simple music.
Reducing stress and frustration during the on-hold experience is critical because it ensures that your customers are in a positive frame of mind once they finally get through to you. Then, they'll be more likely to buy.
In addition, providing a positive customer experience can lead to more loyalty. When individuals know that the on-hold experience with your team is pleasant, they're more likely to call you in the future if the need arises.
Lastly, when you provide customers with a positive experience, they're more likely to recommend your business to others. That can lead to boosted sales and customer bases.
6. Control Your Content
If your current on-hold sound is silence, you don't have this issue. However, if you use music in your on-hold service, you need to be aware of licensing regulations.
Businesses that don't comply with licensing laws can actually wind up in big trouble for using copyrighted content on their on-hold calls!
By creating custom on-hold content, however, you're in control of what gets played back to customers. You don't have to worry about licensing issues or about run-ins with the laws since it's your original work.
Build Your Brand Marketing With Custom On-Hold Messages
Having custom on-hold messages is a fantastic way to improve your brand marketing strategy. It's a better way to connect with clients and keep them engaged with your business.
If you're ready to get started improving your brand, give us a call. Together, we'll position your business for success and increase customer engagement through expert marketing strategies.